How We Made Instant Barista Quality Coffee.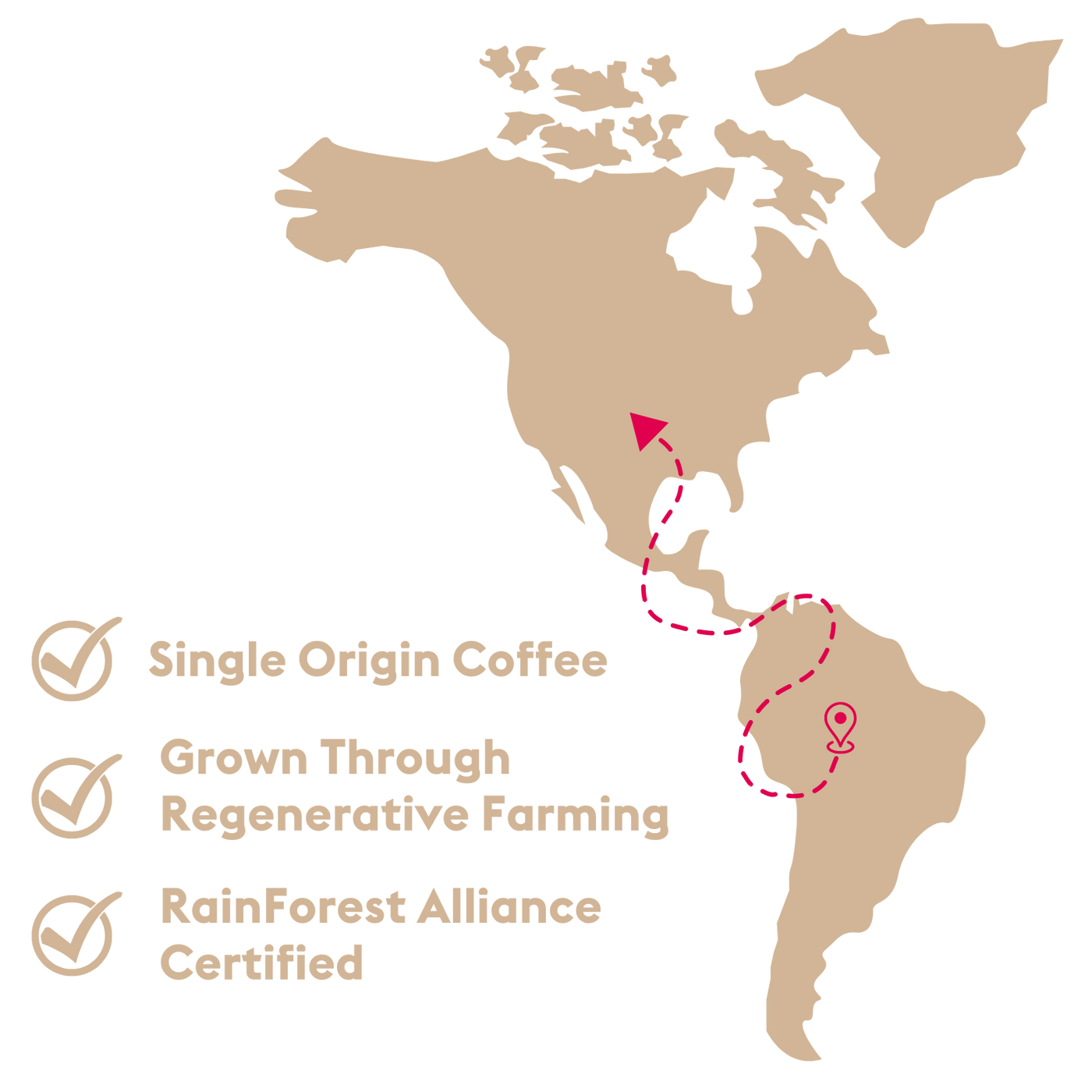 How It All Starts
Sourcing Our Coffee
Our beans are sourced from a family-owned coffee plantation that uses regenerative agriculture and organic farming practices. By sourcing from a single location, we're able to maintain consistency in quality and taste.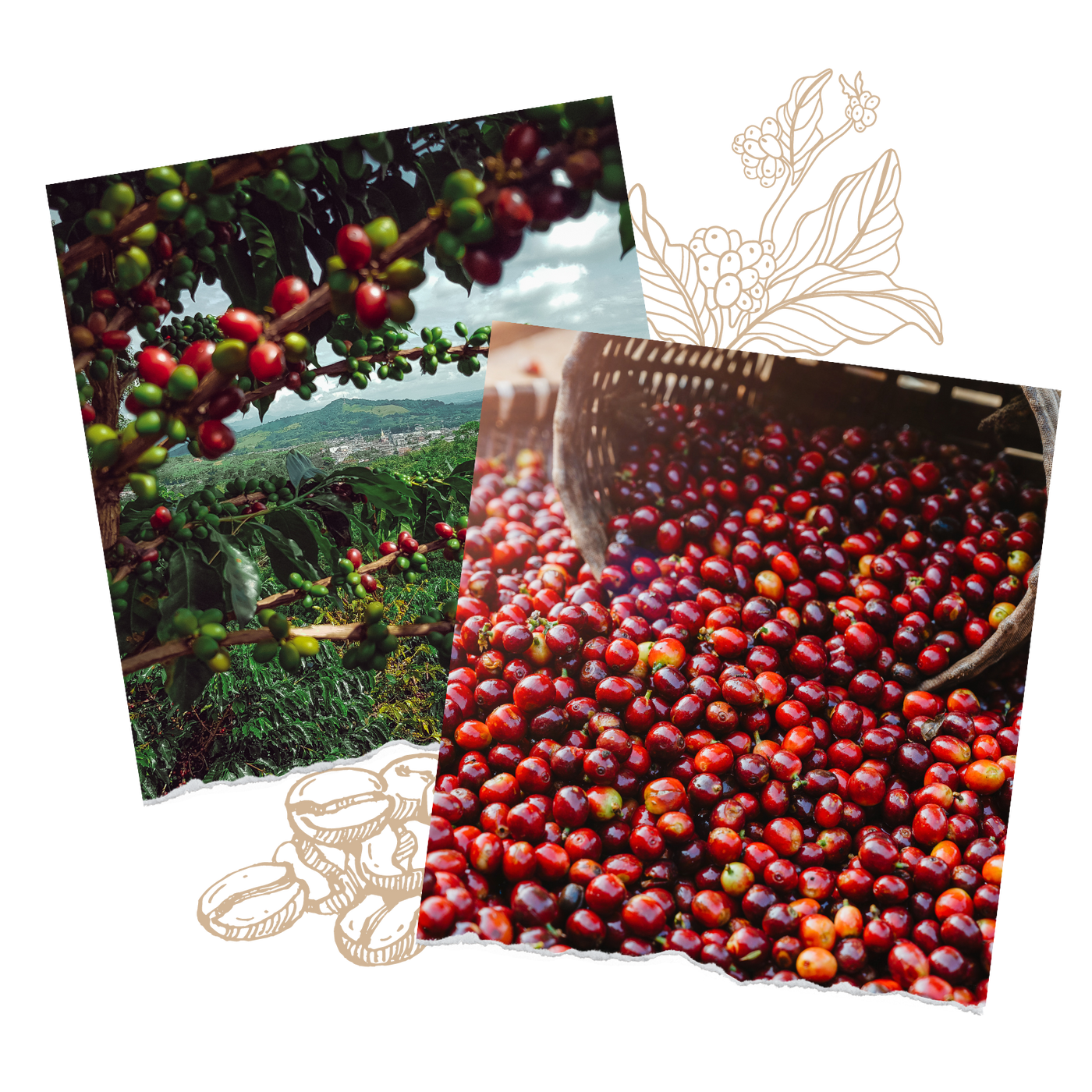 rainforest Alliance Certified
Premium Coffee Needs Premium Beans.
Using only 100% high-elevation, shade-grown Arabica beans means our beans have a more robust concentration of flavor. Some of the best in the world.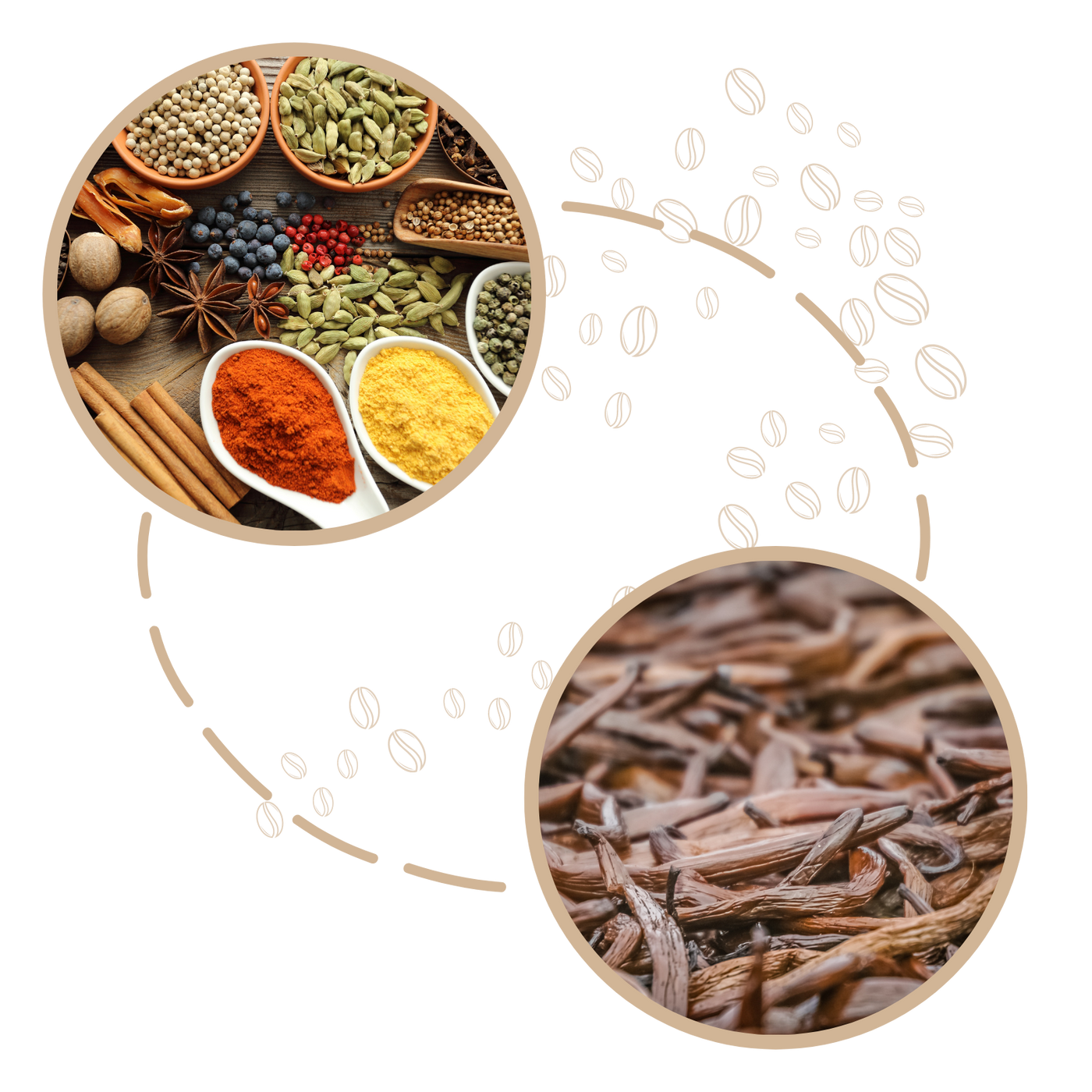 Bold & Smooth
Rounding Out The Roast.
We use real spices and Madagascar Vanilla to enhance our robust beans. Creating a smooth yet bold flavor pallet you'll come back to again and again.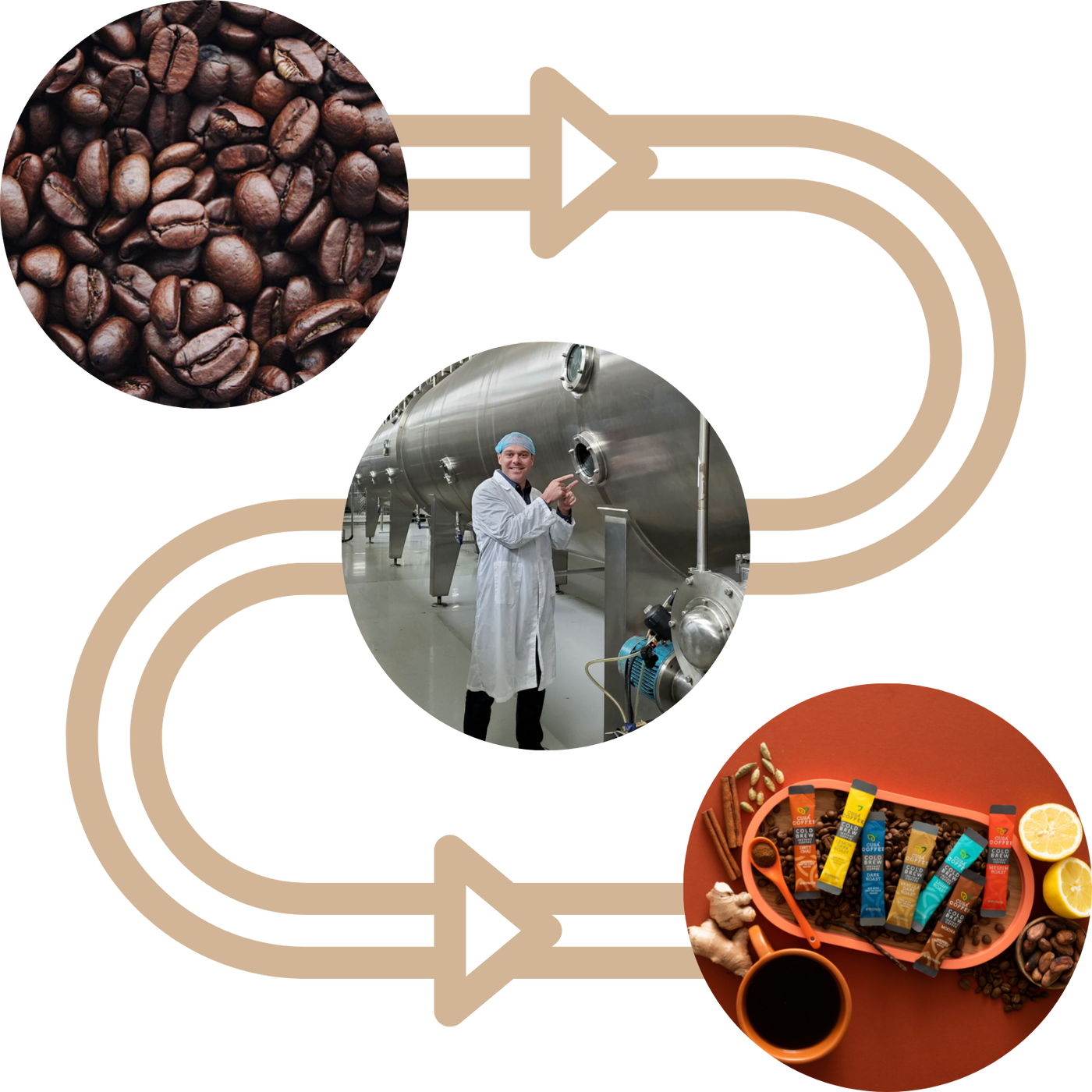 Creating the absolute best
Our Patented Cold Brew Process.
When we set out to make an instant coffee we knew from the beginning we'd either make cold-brew coffee or none at all. You see, our proprietary technology is entirely cold-brew based.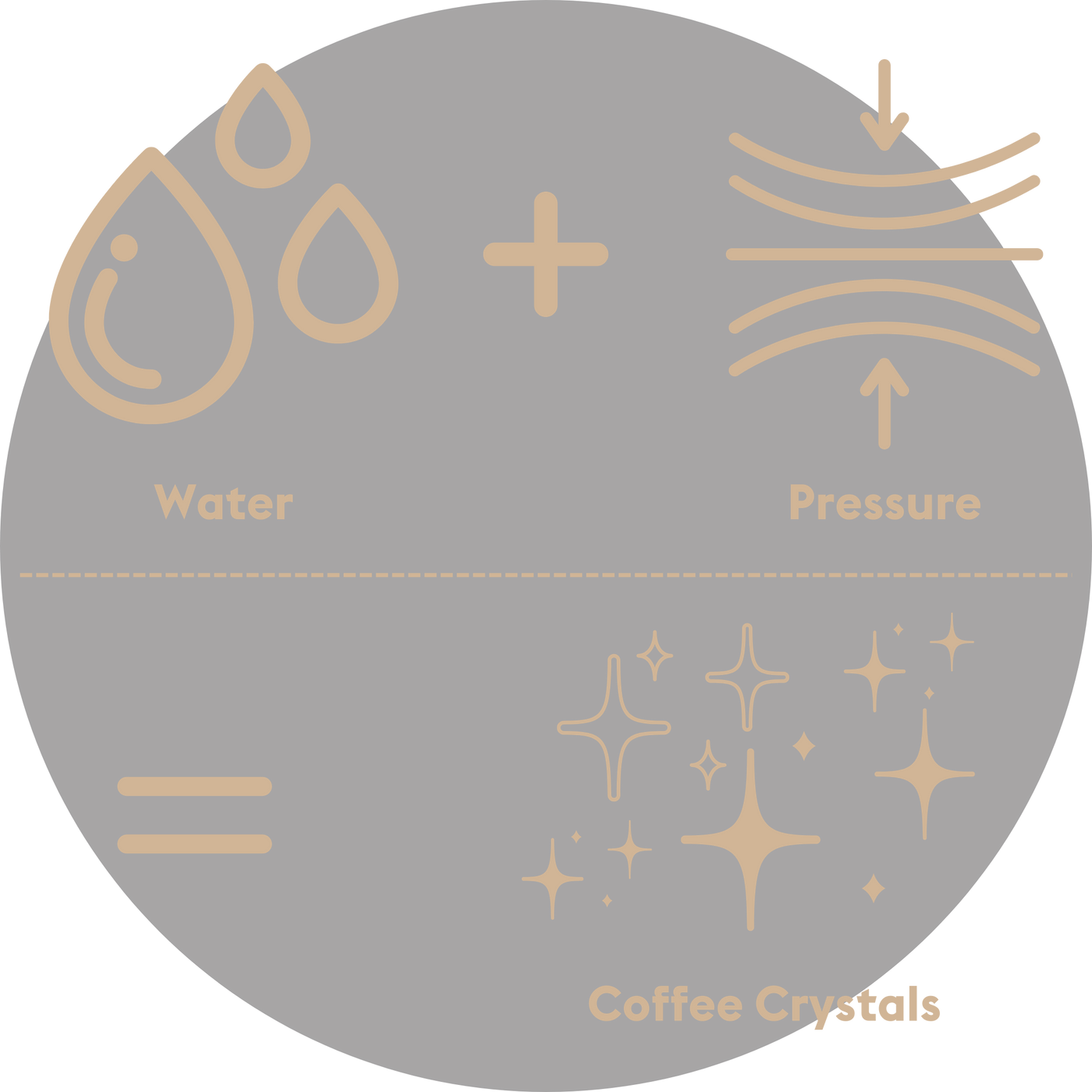 Reinventing "Instant"
Pioneering In The Name Of Flavor!
We created a new process that uses room-temperature water and pressure to develop our instant coffee. Why? Because the harsh temperatures most "instant" processes use, absolutely destroy the flavor of the coffee. We couldn't live with that.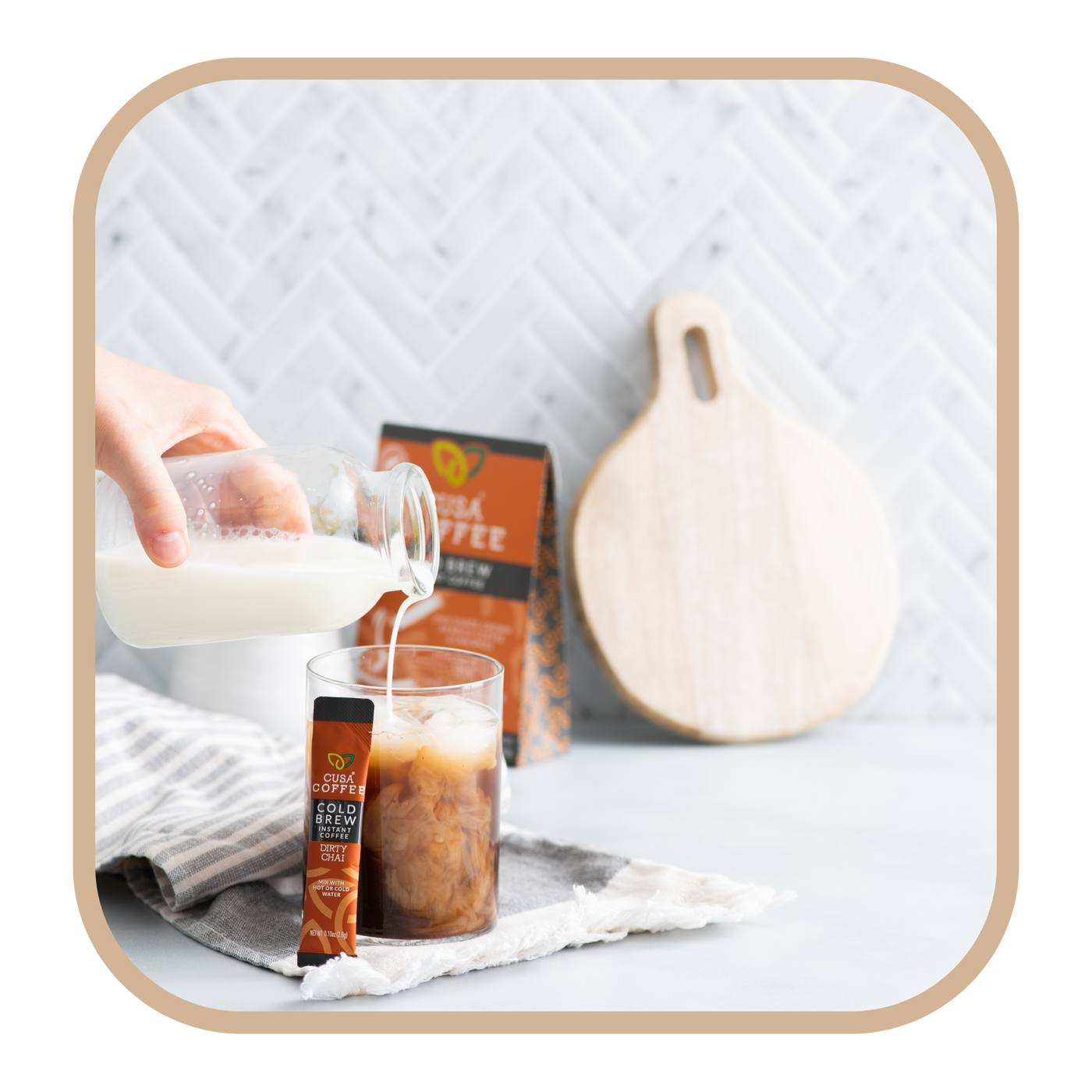 No Artificial Additives
Just The Best "Instant" Cup Of Coffee Ever.
Our instant process doesn't require artificial preservatives. Allowing us to cancel the bad stuff and make more room for the pure coffee bliss you love!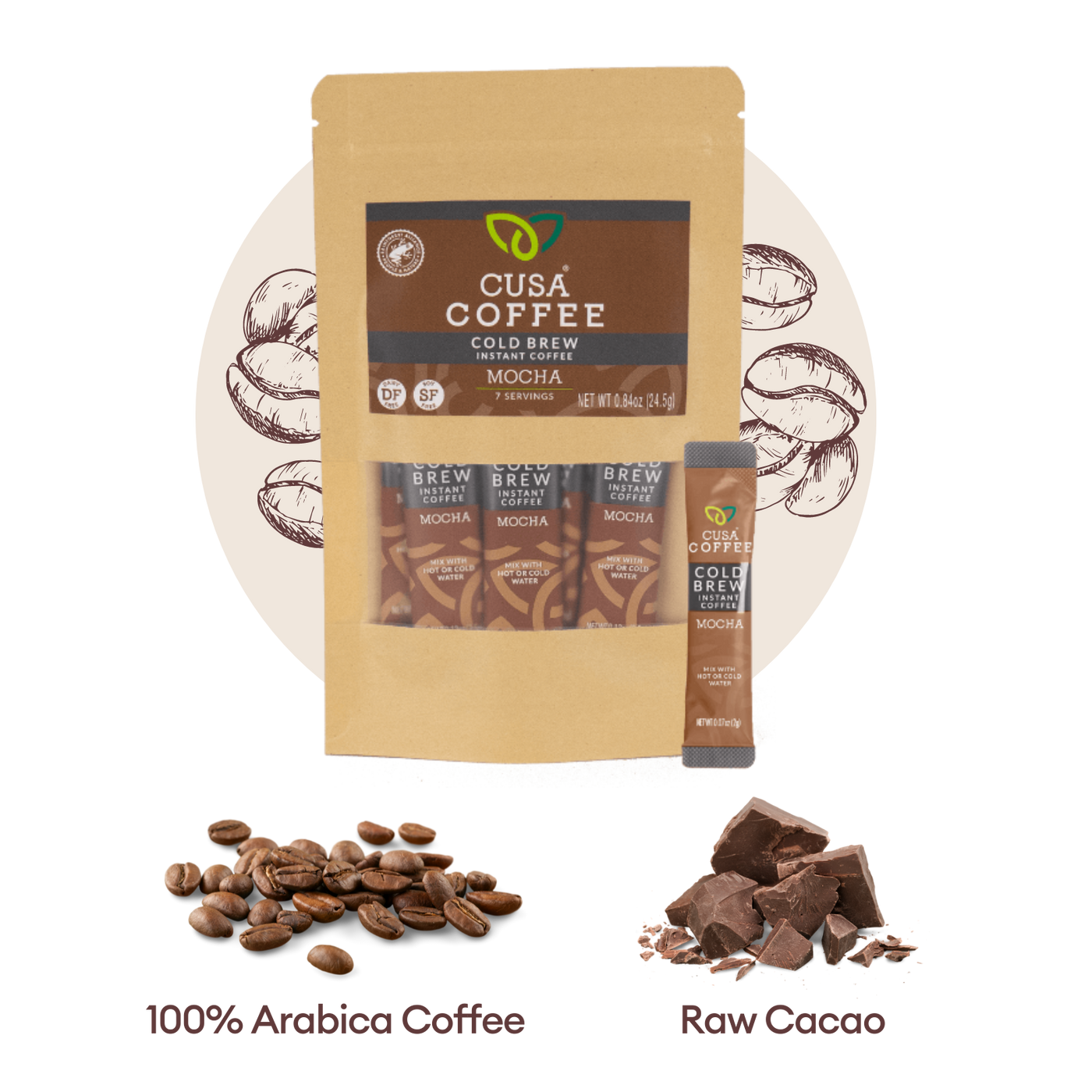 Try Our Most Popular Flavor
Mocha Coffee
Taste the velvety smoothness of chocolate without the sugar or cream. Mocha without the muck! Slightly sweet and slightly bitter, it tastes like premium coffee mixed with dark chocolate.
or Try Them All!
The Cusa Coffee Variety Pack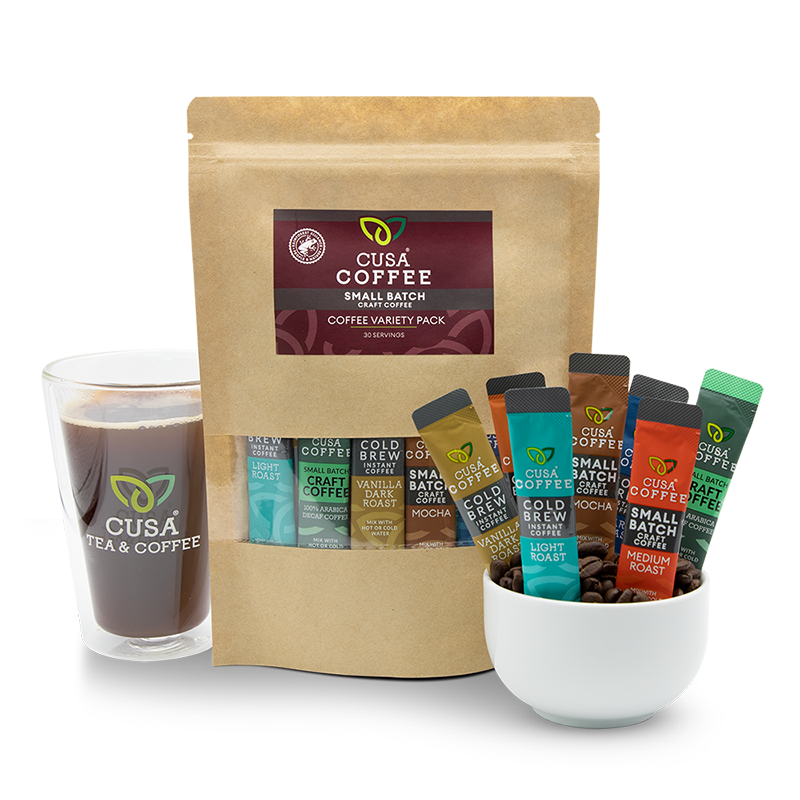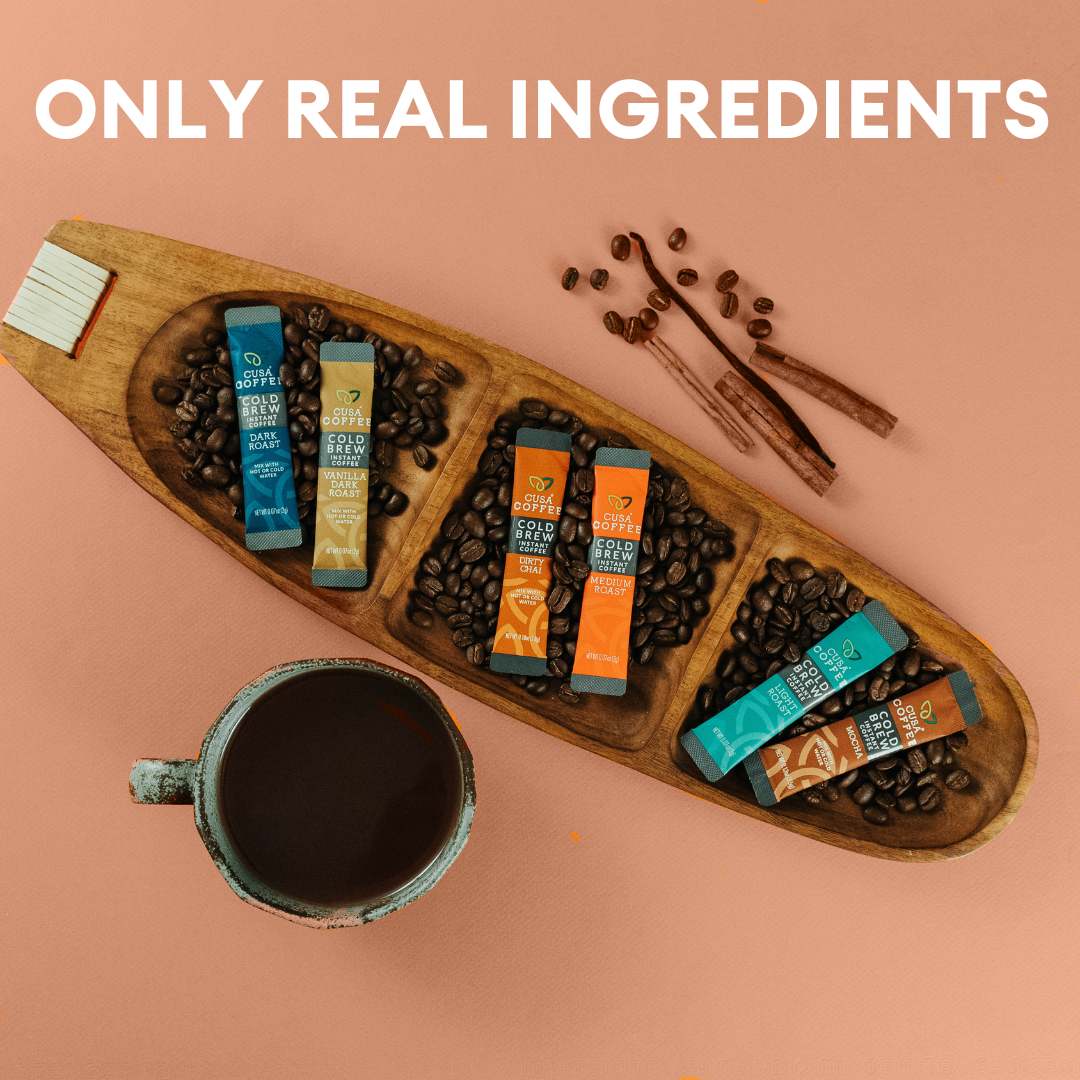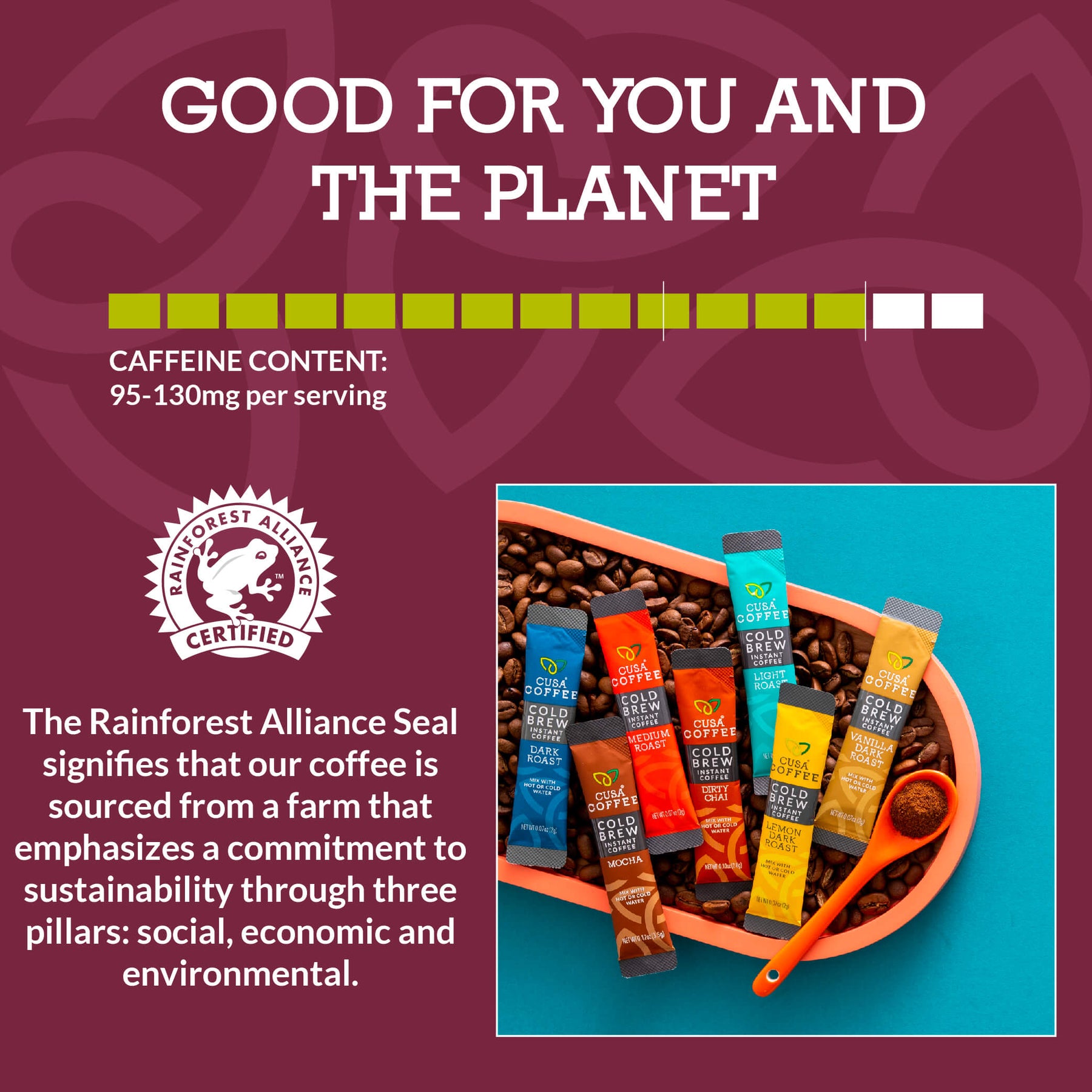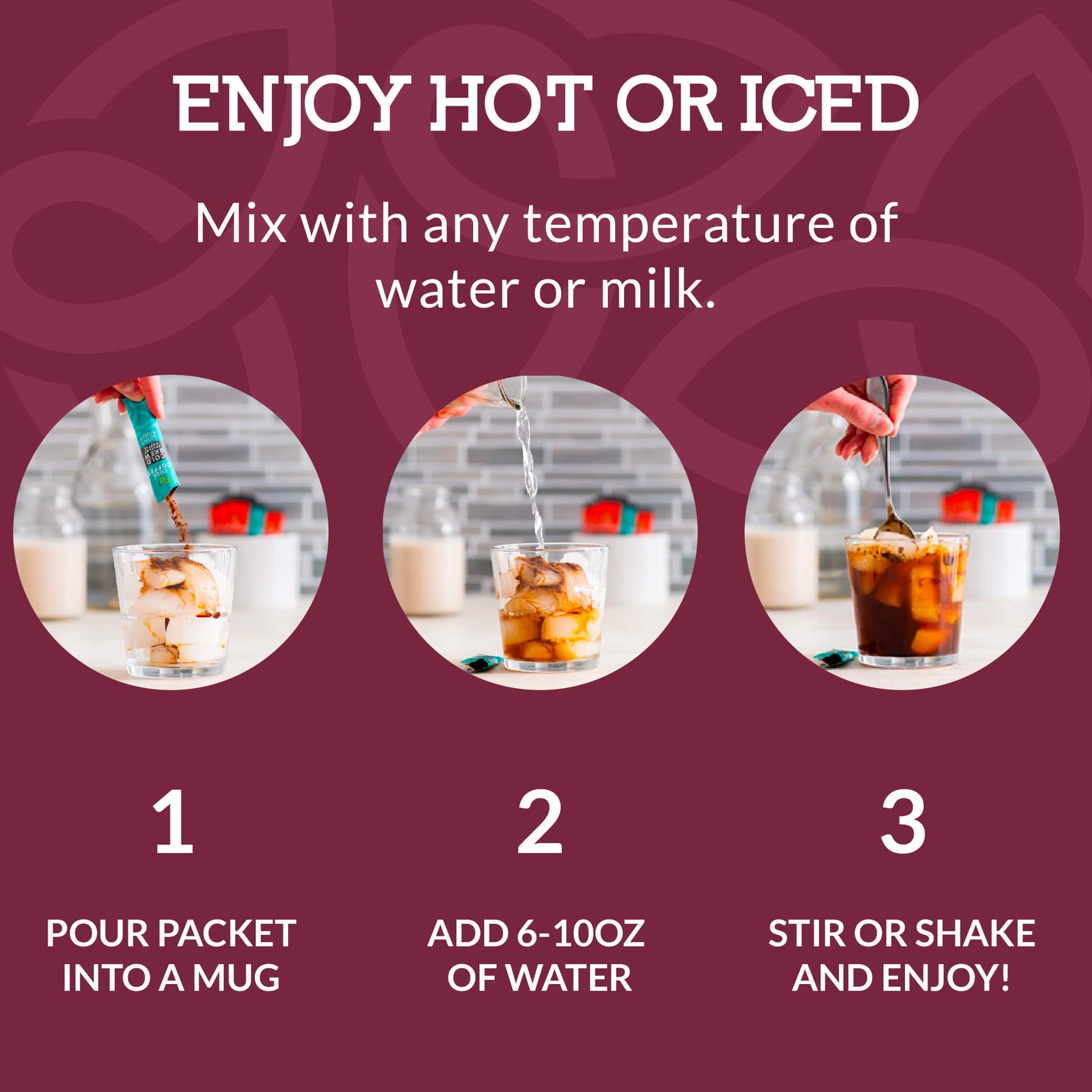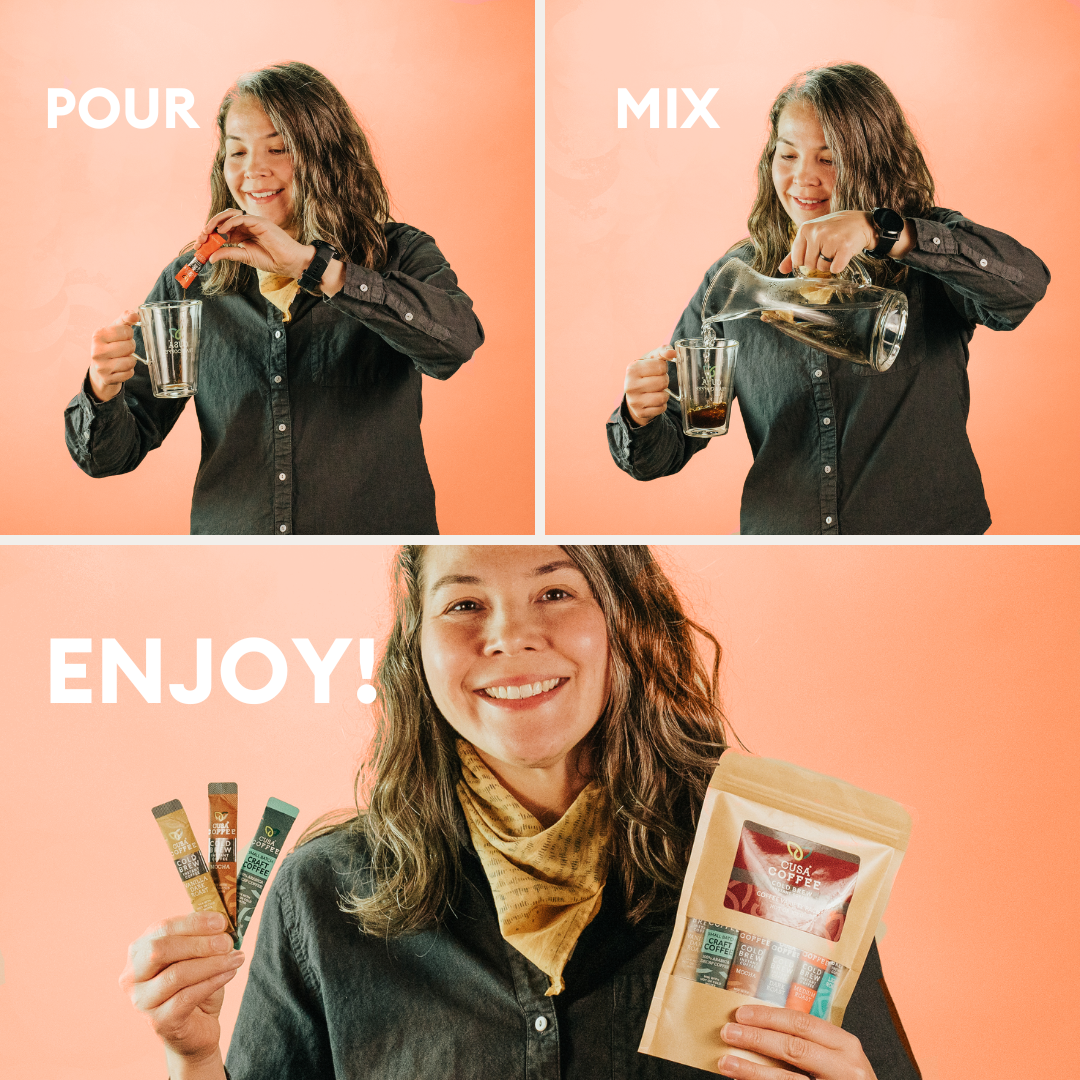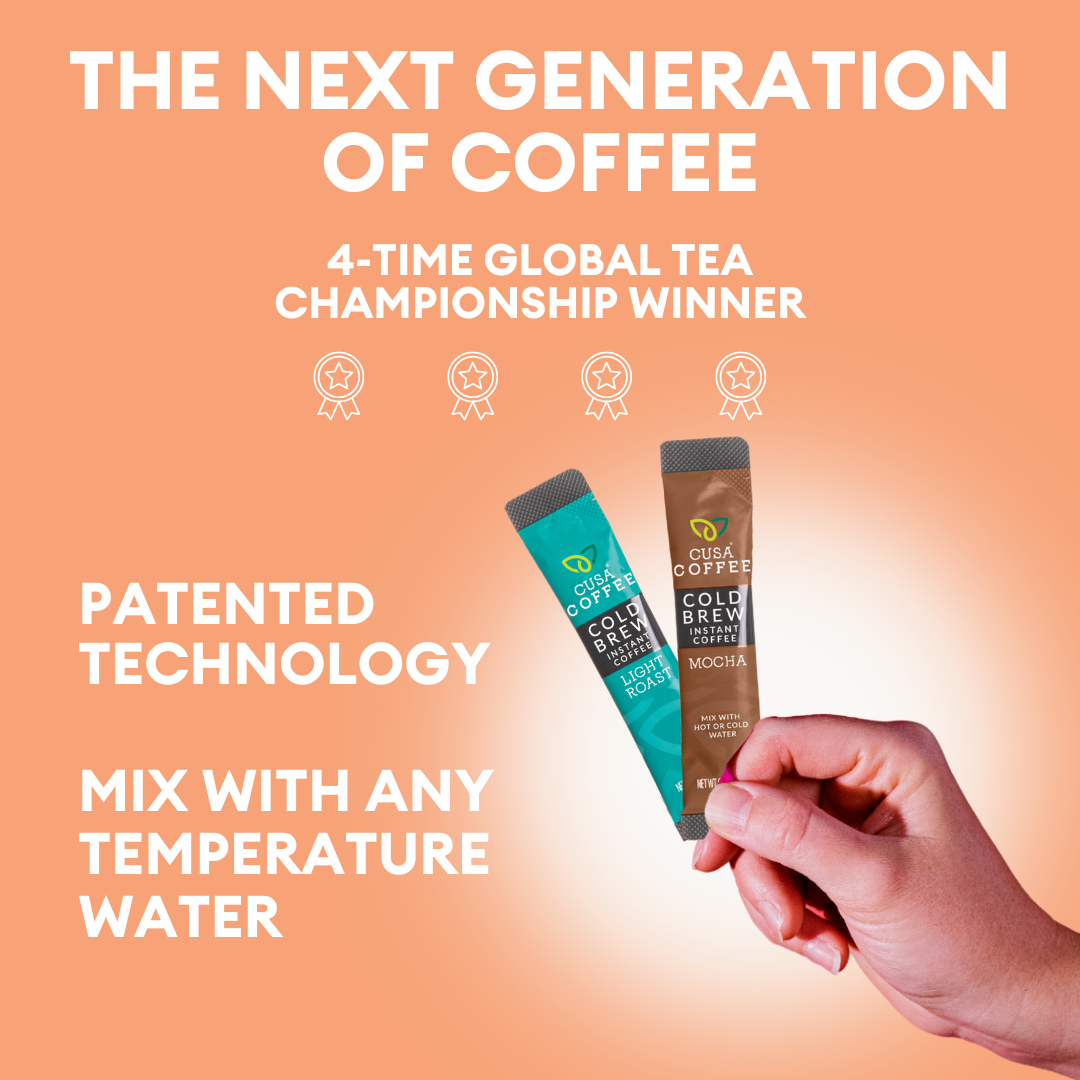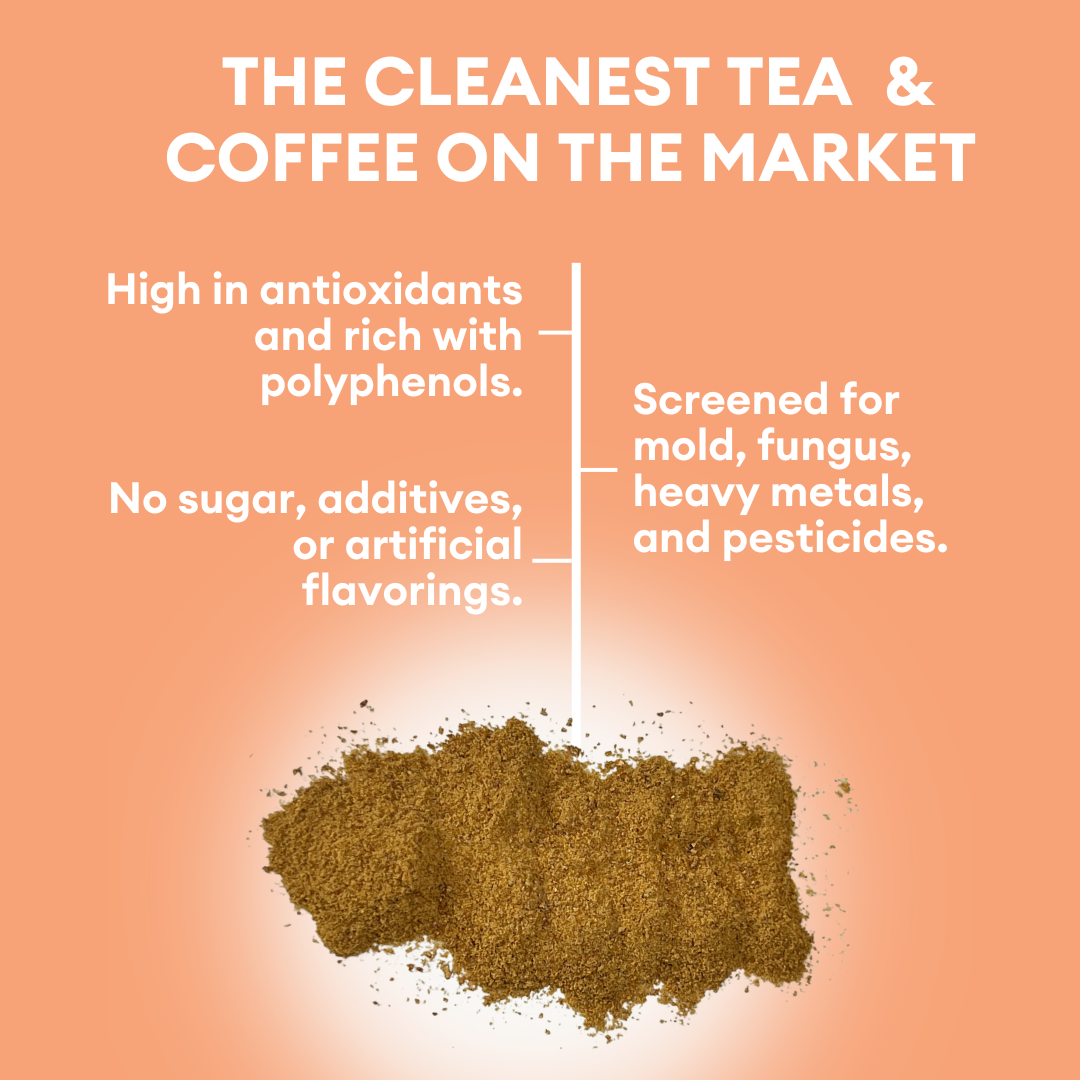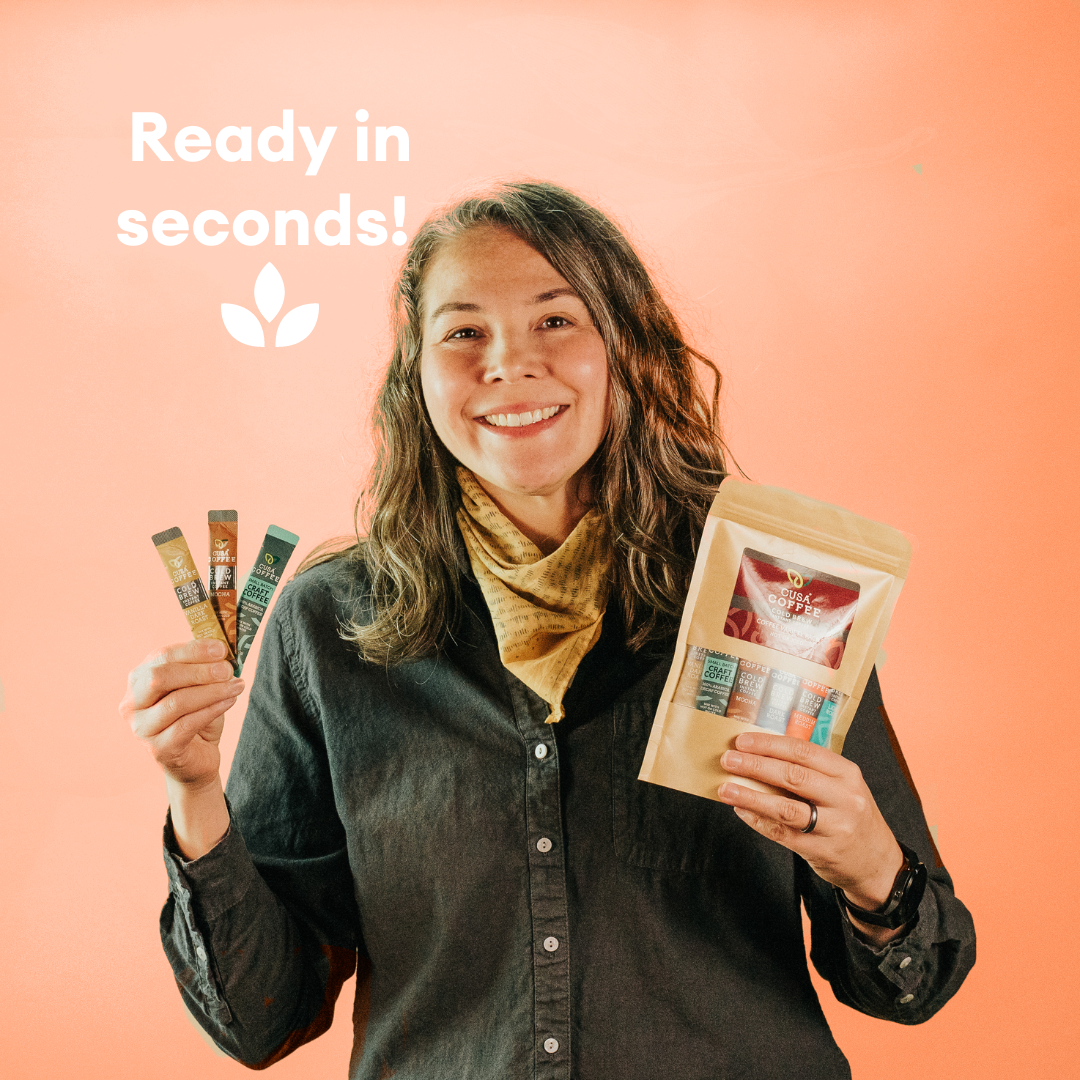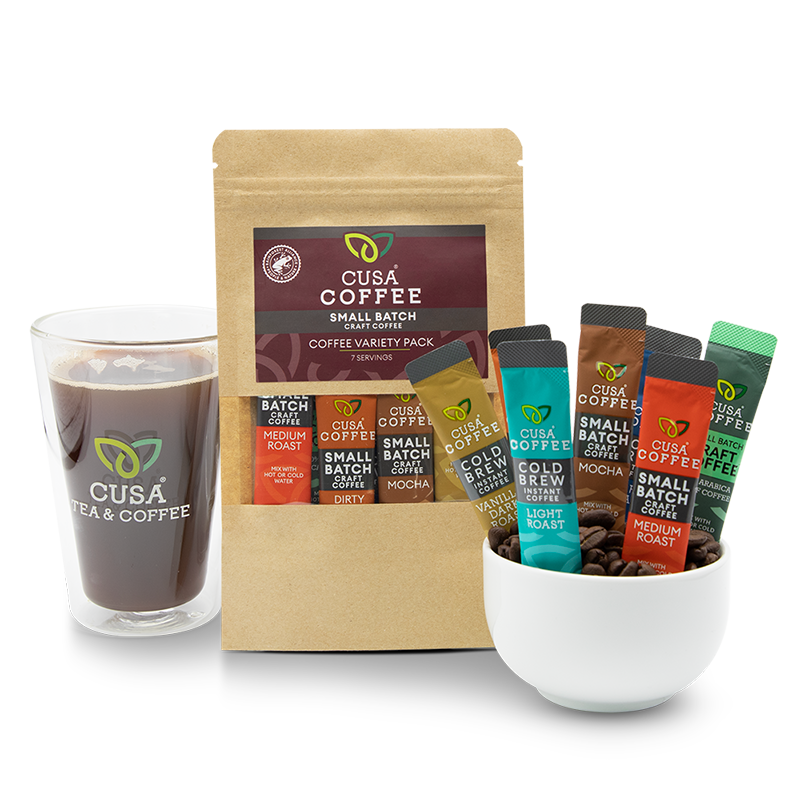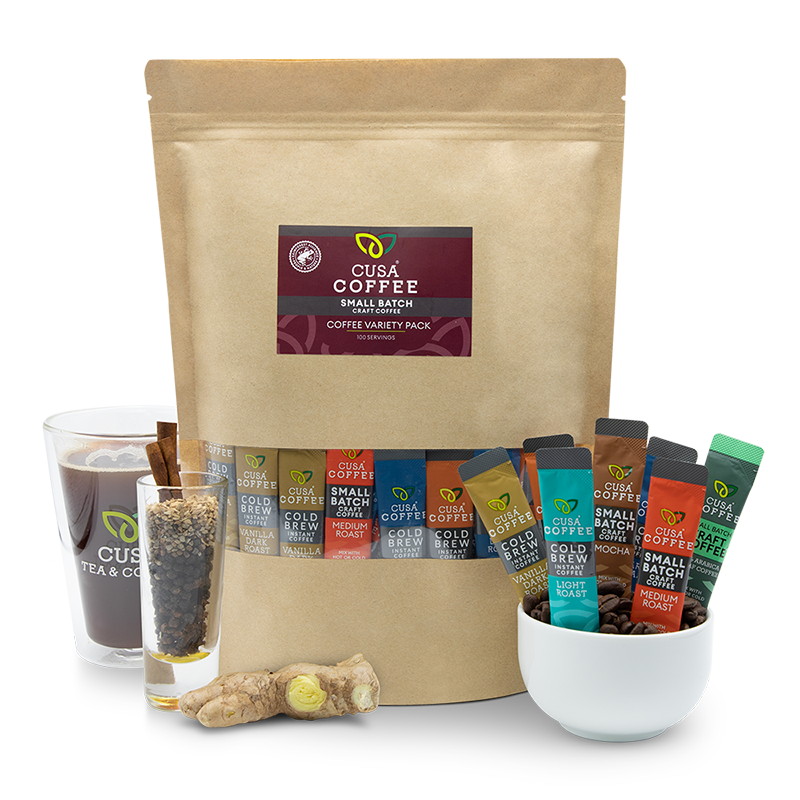 Not sure what to try first? Try a variety! Each size contains an assortment of Light Roast, Medium Roast, Dark Roast, Vanilla Dark Roast, Mocha, Dirty Chai and Decaf.