convenience. Taste. Clean Ingredients.
ENJOY HEALTHY, DELICIOUS
TEA & COFFEE ANYWHERE.
A cup of premium tea or coffee can be many things: a morning pick-me-up, an afternoon escape, a ritual, a cultural experience. And now, thanks to Cusa Tea and Coffee's innovative Cold Brew Technology, a delicious and rejuvenating cup of premium tea or coffee, free of chemicals, additives, fillers, or excess sugars, can be INSTANT! Serve it hot or serve it iced - with Cusa Tea & Coffee, you can enjoy a perfectly brewed cup of hand-selected, premium tea or coffee in seconds.
Quick, packable and tasty, Cusa Tea & Coffee is for rushed mornings, business trips, outdoor excursions or anytime you might need a little boost or soothing refreshment in a hurry.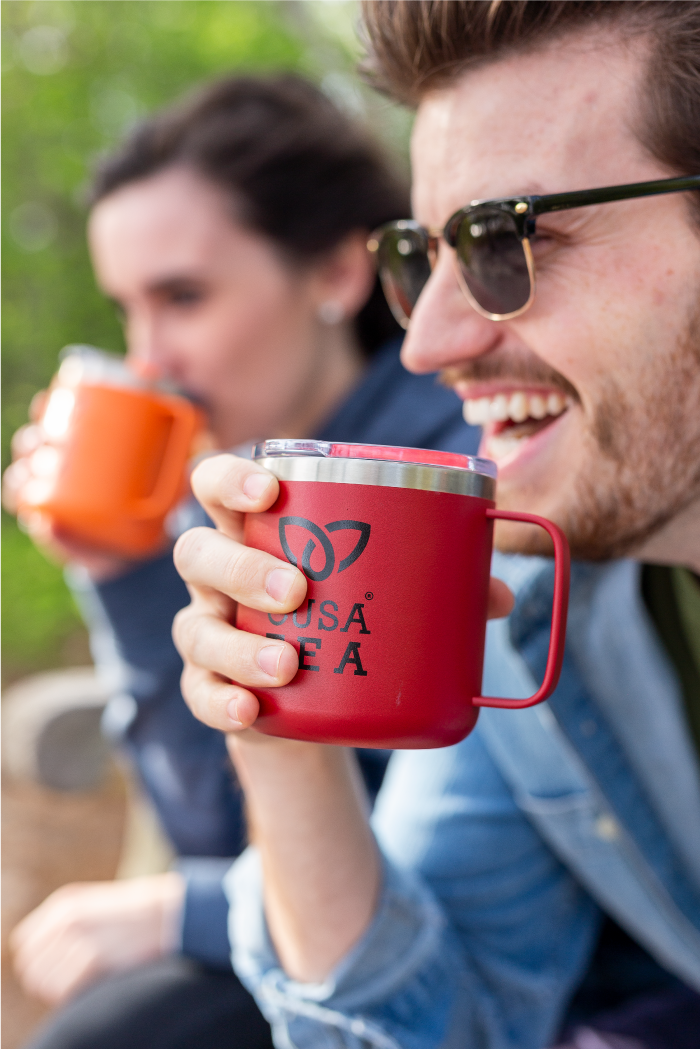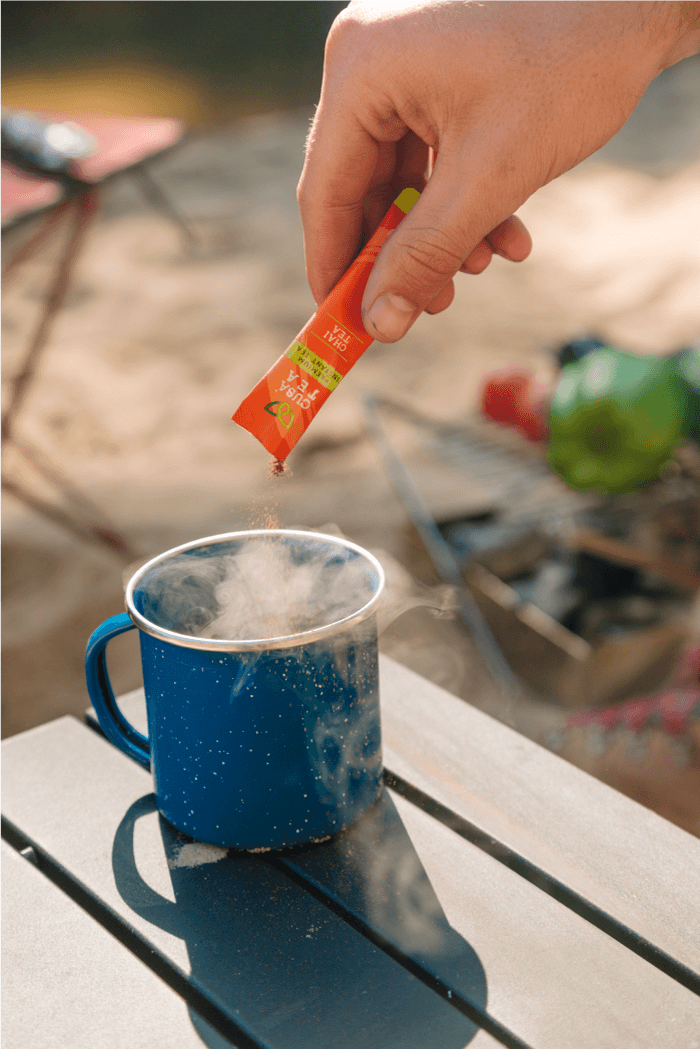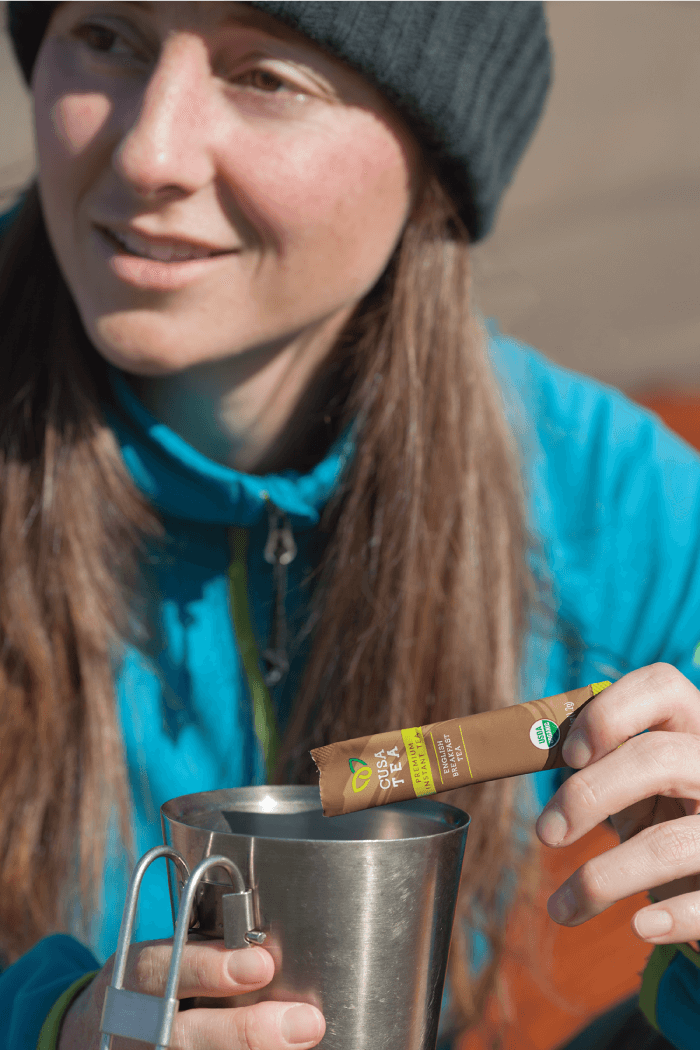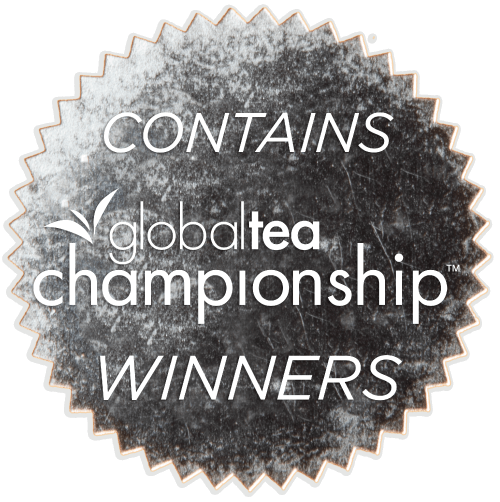 The available technology behind existing instant beverage products damages the quality of teas and coffees, either through over-brewing with too much heat (think overcooked spaghetti) or too aggressive dehydration methodologies requiring extreme cold temperatures. We discovered a new way to preserve quality and flavor.. we call it our Cold Brew Process! The result: a delicious, restorative, enjoyable cup of premium tea or coffee that can be made in seconds. HOORAY SCIENCE!

The Cold Brew Process uses room temperature water and pressure to extract all the flavor and maximum goodness from our hand-selected teas and coffee beans. From there, we vacuum dehydrate the cold brew, a much gentler method of dehydration, to concentrate the tea and coffee into crystals that instantly dissolve in hot or cold water.

Read the Cusa Story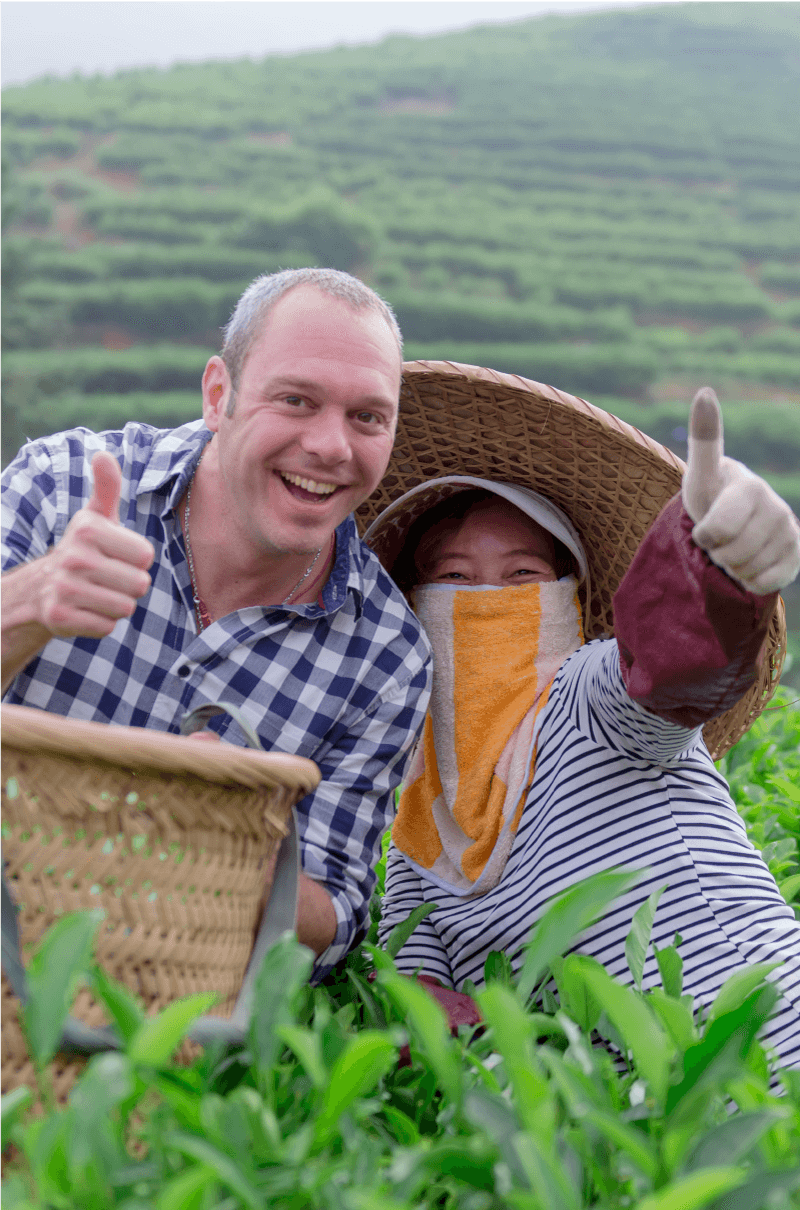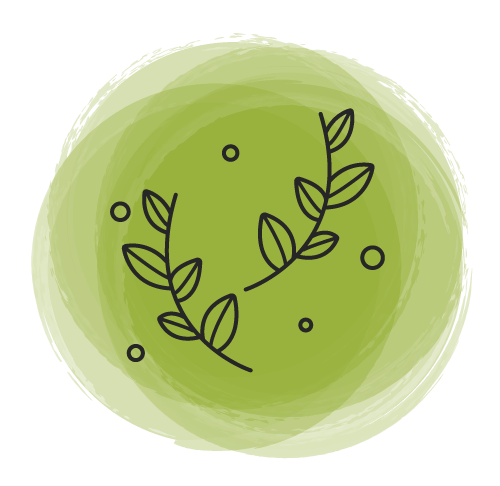 Gather Premium Ingredients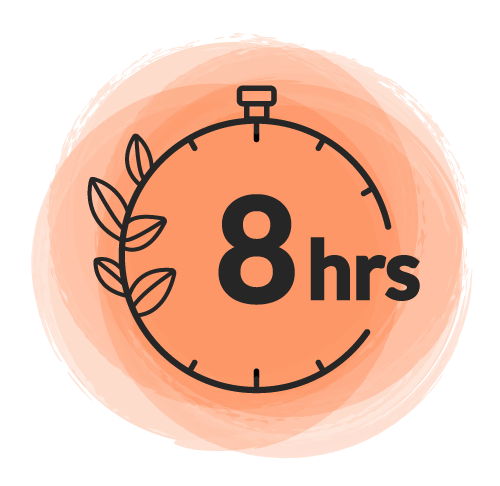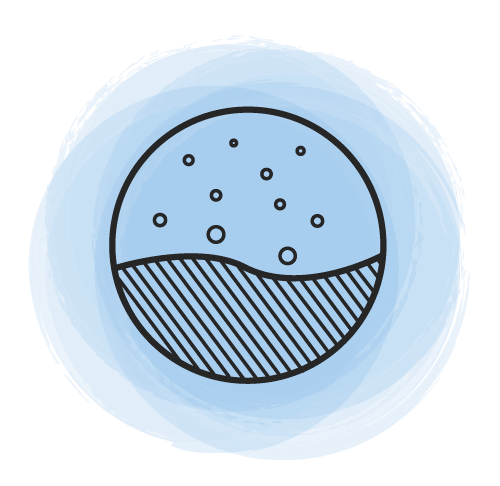 Gentle Vacuum Dehydration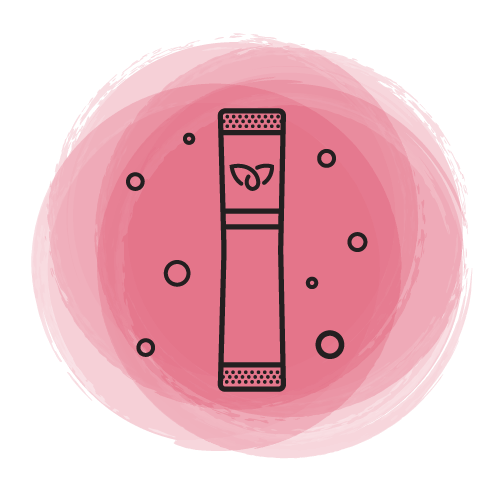 NO TOXIC HEAVY METALS COMMONLY FOUND IN TEA AND COFFEE
We test each batch for toxic heavy metals, toxic mold and bacteria, and pesticides. Taking it one step further, in 2018 had our teas independently tested specifically for toxic heavy metals because of California Prop 65 legislation, and from having come across article after article highlighting the pesticides and harmful toxins that teas can contain.
Although we firmly believe being transparent with consumers is the right thing to do, we also want to educate Cusa Tea & Coffee customers about why our innovative technology - and the world's first premium cold-brew instant tea and coffee - can be trusted. Before Cusa Tea & Coffee, the patented cold-brew, evaporative dehydration process we use didn't exist for tea or coffee. We realize that with new technology can come a healthy dose of skepticism, so we published those 2018 results on our website, and although we passed with flying colors, we still continue to test each and every batch of tea and coffee we make.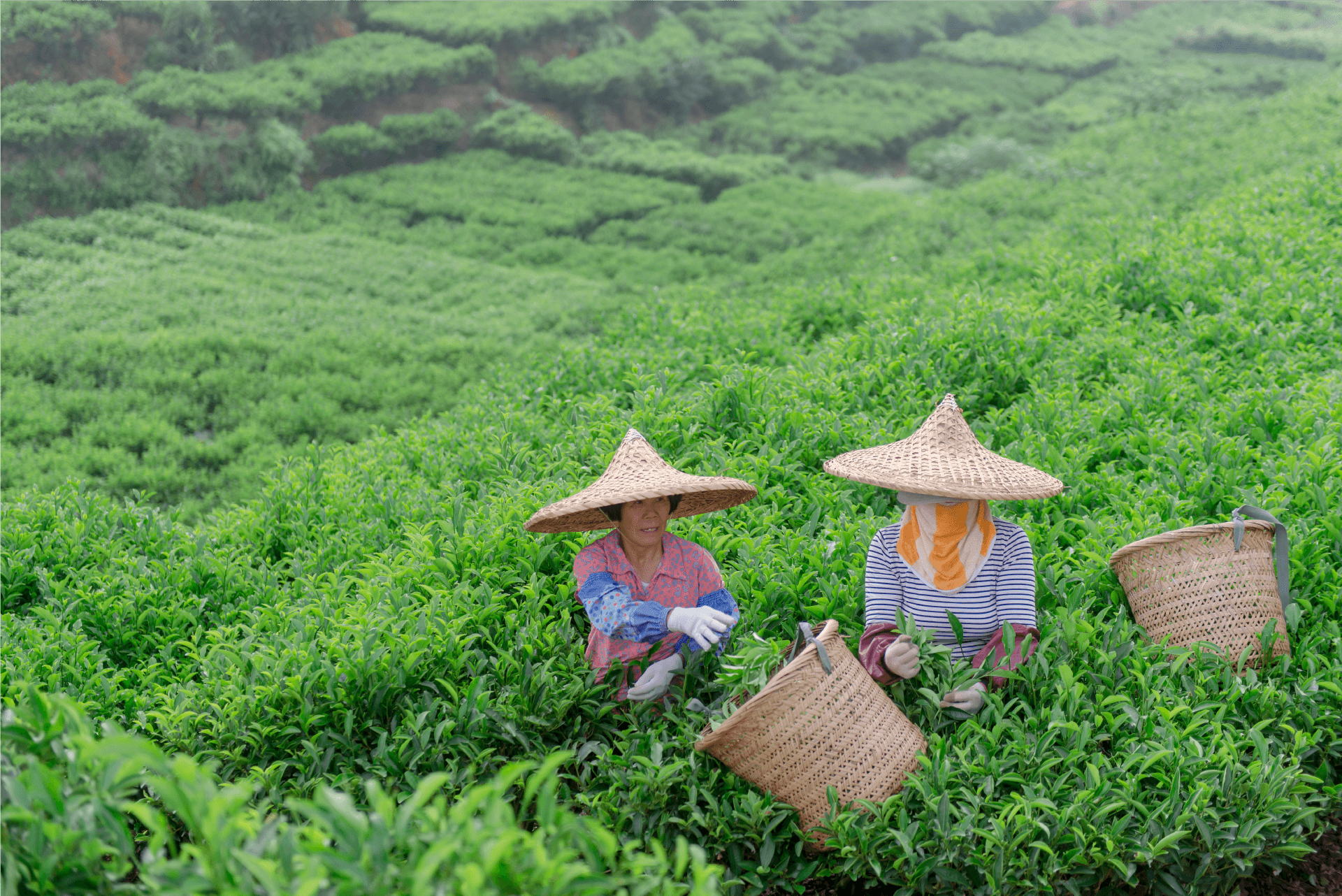 Handpicked, organic Tea Leaves
Sourced only from the finest organic tea plantations in Asia, our green and black teas are hand-selected for their quality, both in cultivation and production. Much of a tea's character comes from the sun-drying process when it is left out in the open for to oxidize and turn into Green Tea, Black Tea, or Oolong Tea for example. By sourcing from smaller farms in remote valleys away from sources of pollution like busy roads and other development, we can reduce exposure to pollution and heavy metals that can contaminate other teas (see more on that below). After drying, we select the finest leaves for our Cold Brew process.
Rainforest Alliance coffee beans
Sourced from a Rainforest Alliance-certified coffee plantation that uses regenerative agriculture and organic farming practices, our coffee beans are a labor of love grown by a family business. They are all 100% high-elevation, shade-grown beans. By sourcing from a single location, we're able to maintain consistency in quality and taste. We use real lemon peel and Madagascar vanilla bean to flavor our robust beans. They undergo the same patented Cold Brew Process as our teas, relying on water that undergoes triple filtration.