Small Batch Craft Brews
We Do Coffee & Tea, Better
Premium Drinks, Ready in Seconds
Reinventing Instant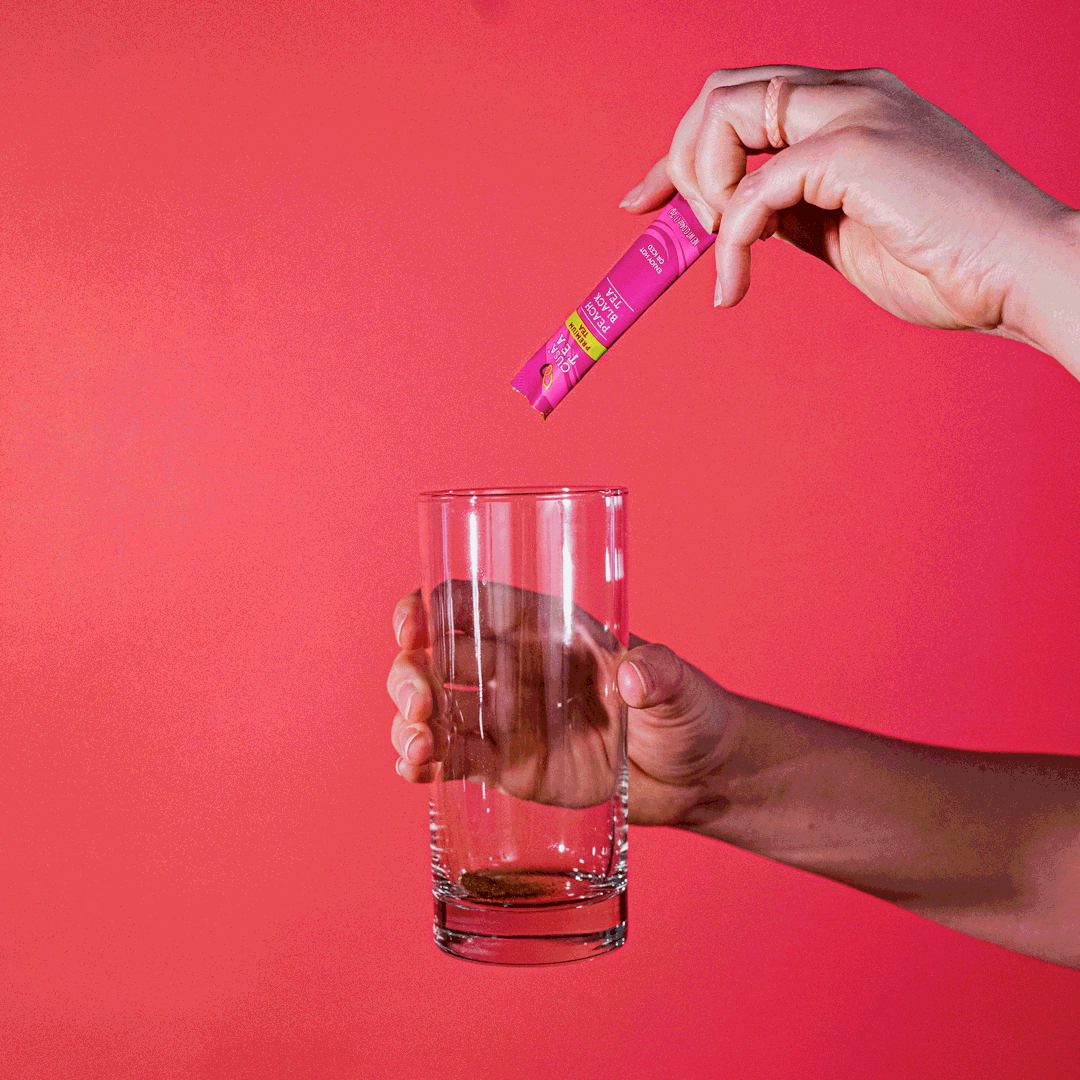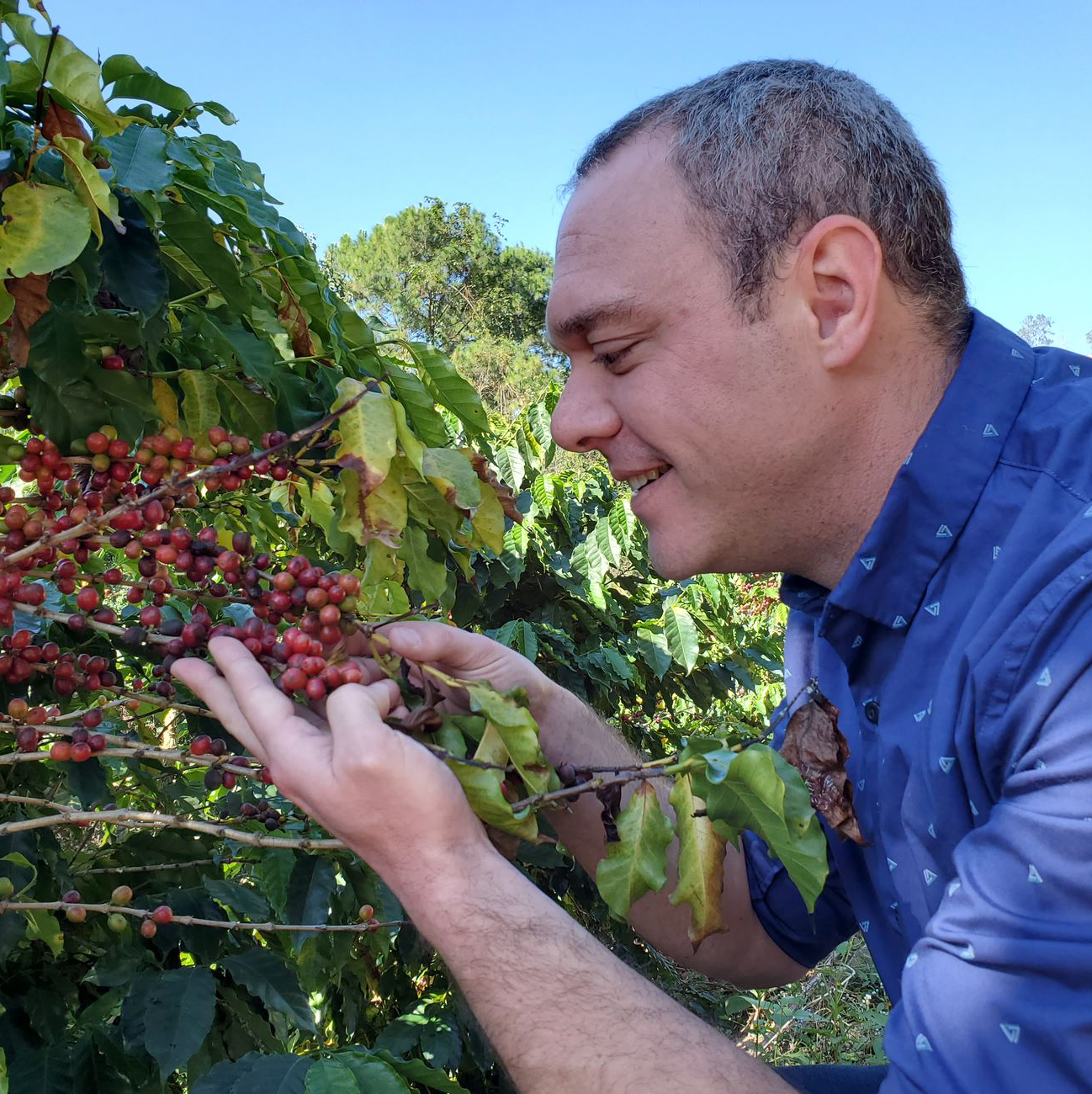 WHO WE ARE
Only the Best.
We're dedicated to making clean, healthy beverages we're proud to consume daily. This philosophy extends from the ingredients we use to product testing for purity and quality of packaging.
Minimizing Our Impact
Focusing on the Bigger Picture.
Our mission extends beyond making the best tea and coffee. From sourcing, to manufacturing, to production, to shipping, to end-of-life recycling, we are going above and beyond to reduce and limit our impact on the planet. 
Over 5,000 Happy Customers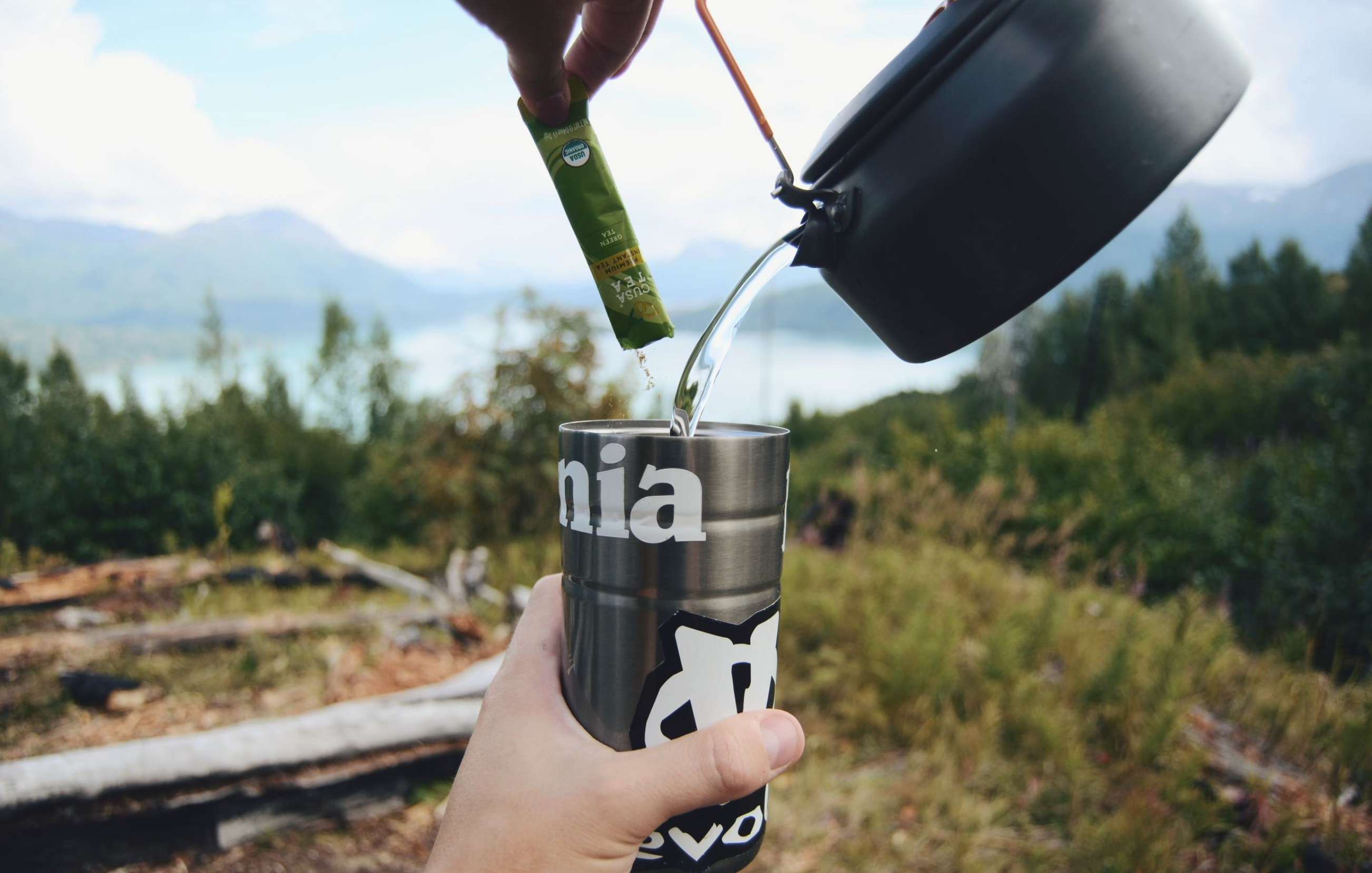 Born In the Outdoors
Convenience That Doesn't Sacrifice Quality
We're active and busy people, but we don't put up with inferior quality drinks while on-the-go. We designed Cusa to be enjoyed anywhere, anytime. 
Flavor Hall OF Fame
Current Bestseller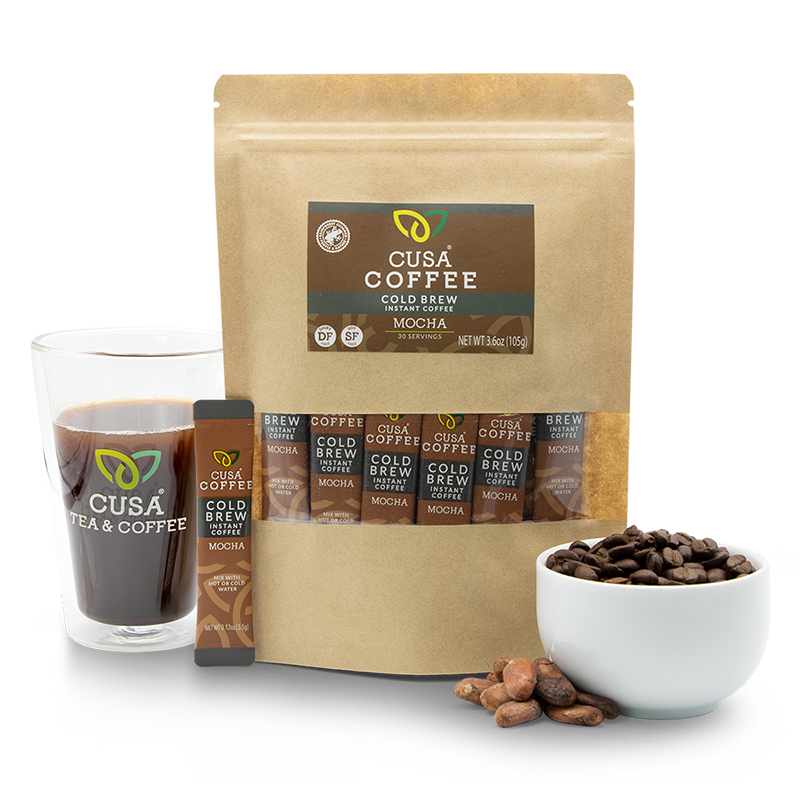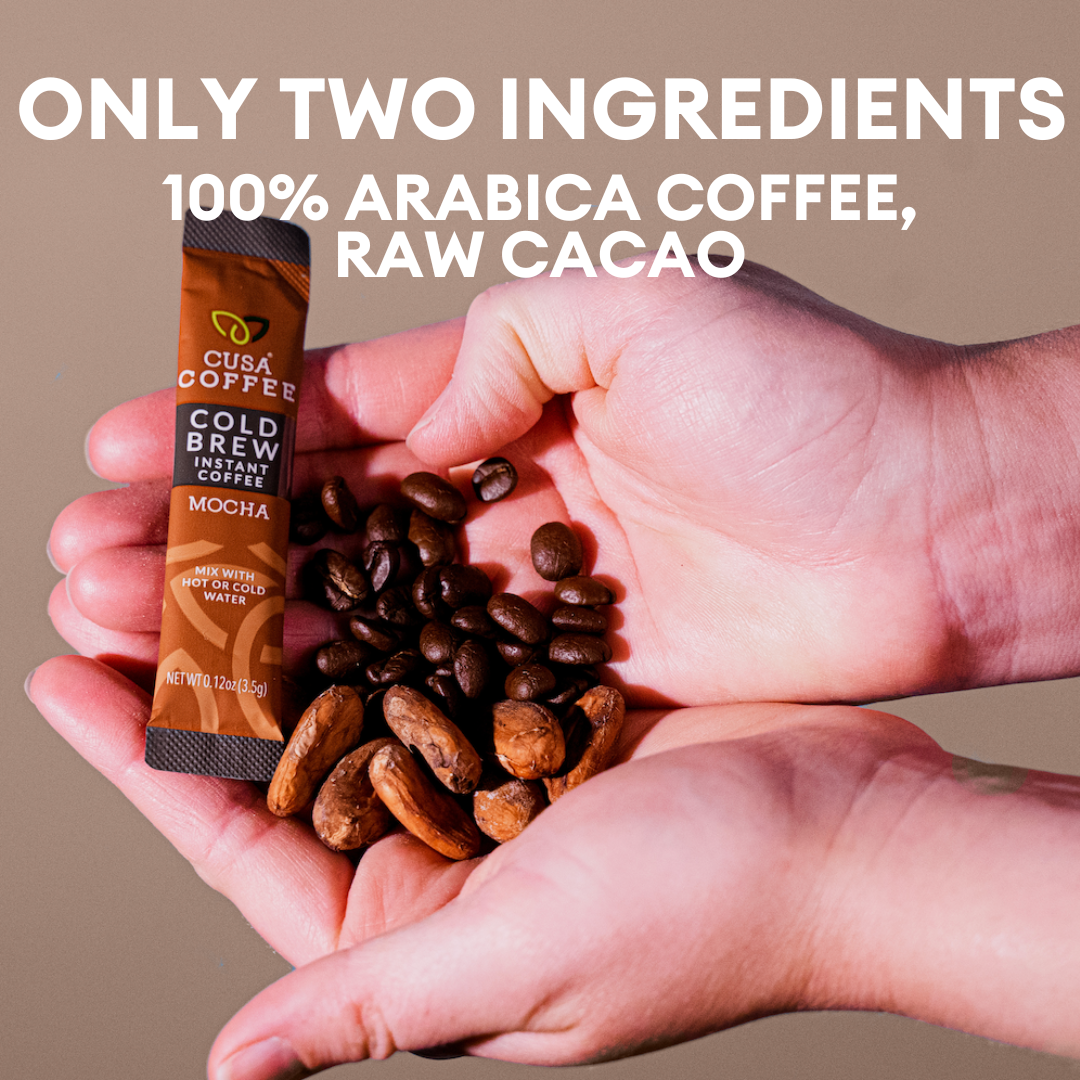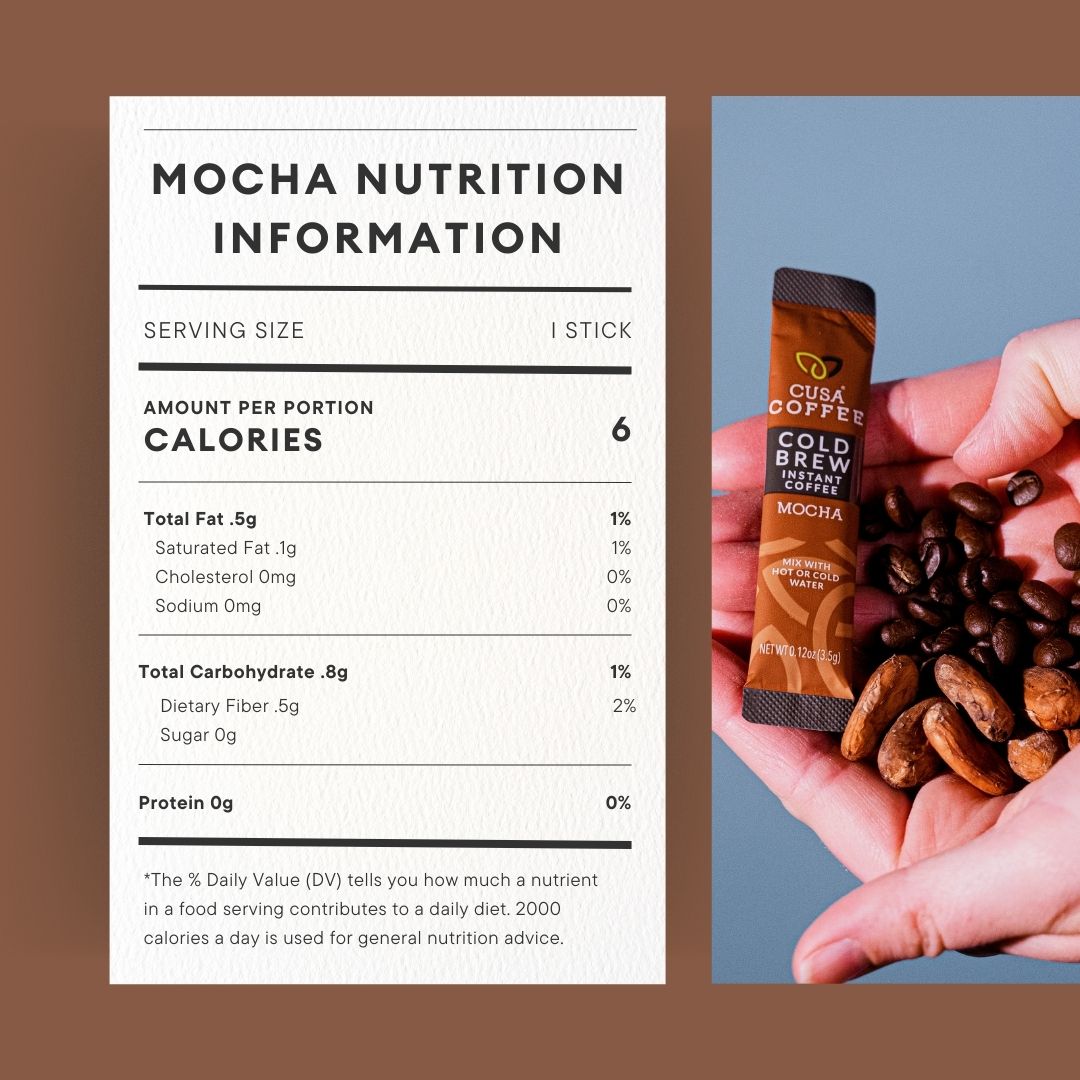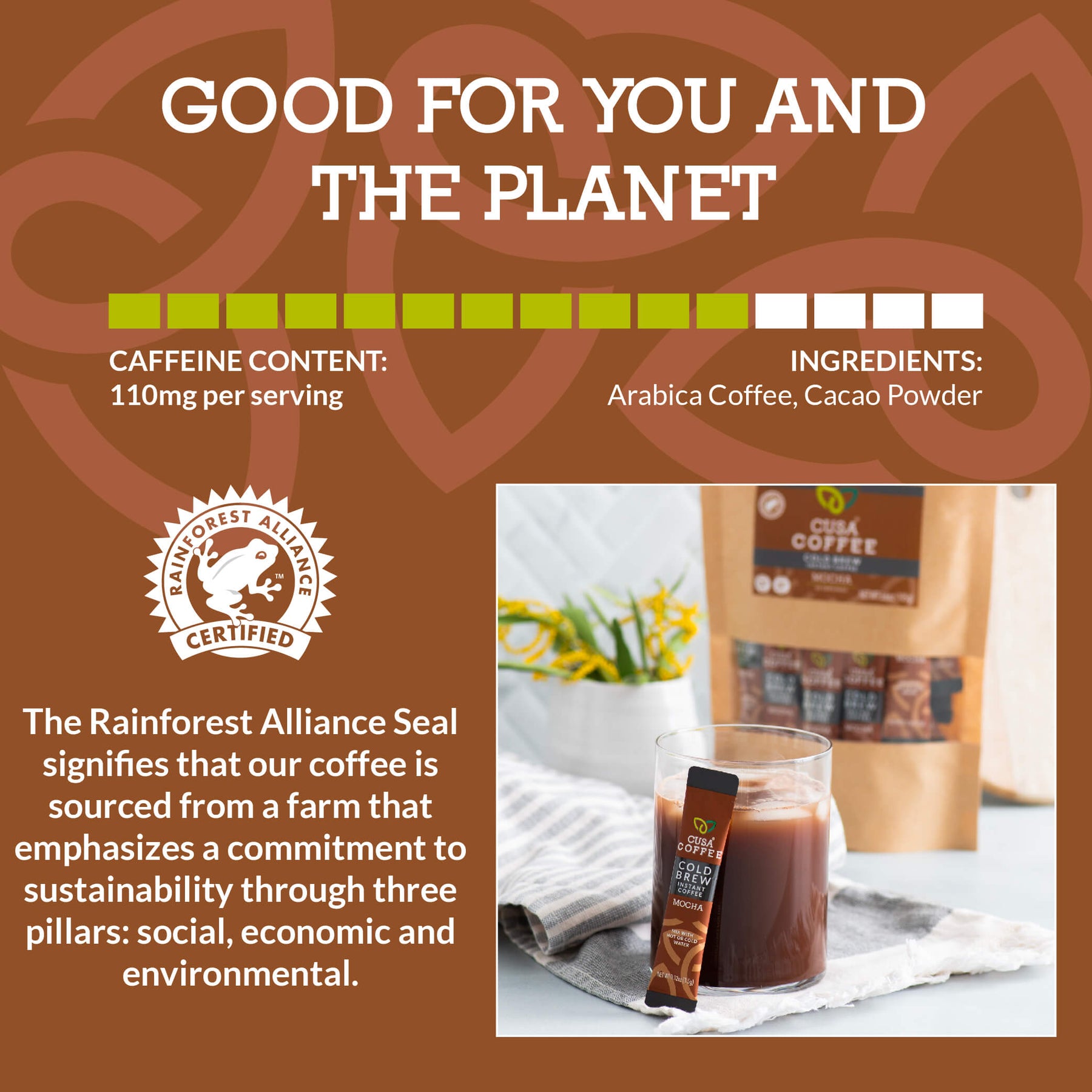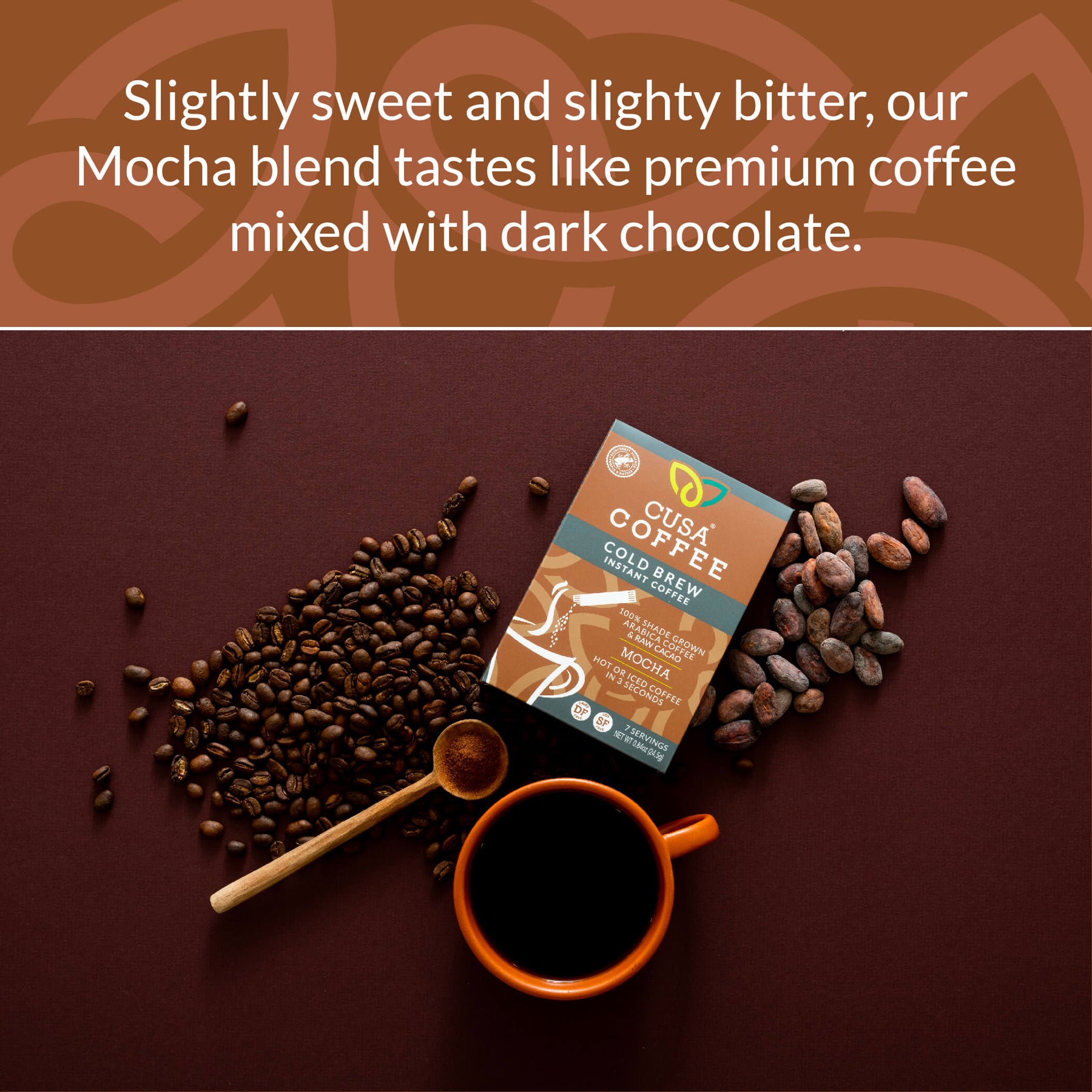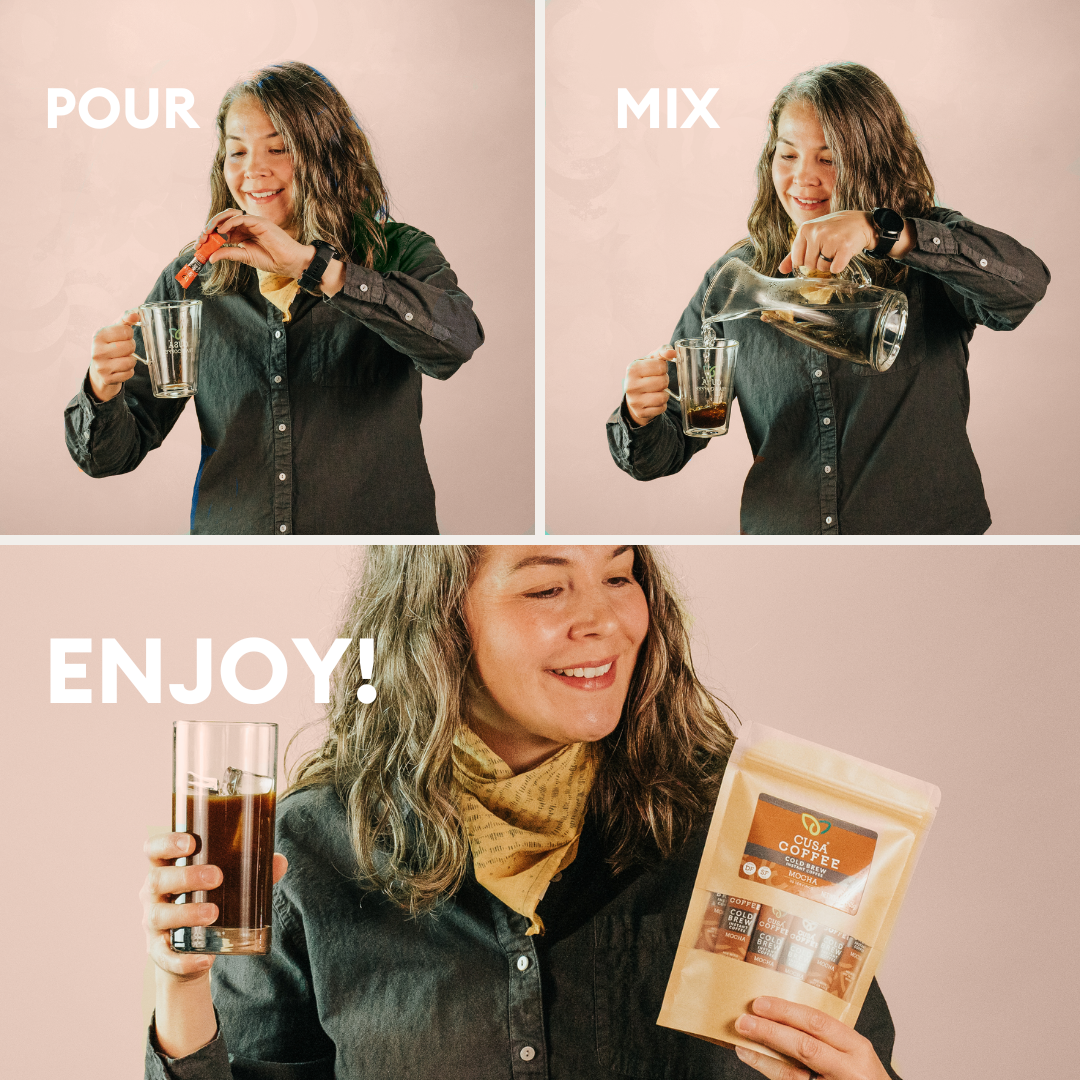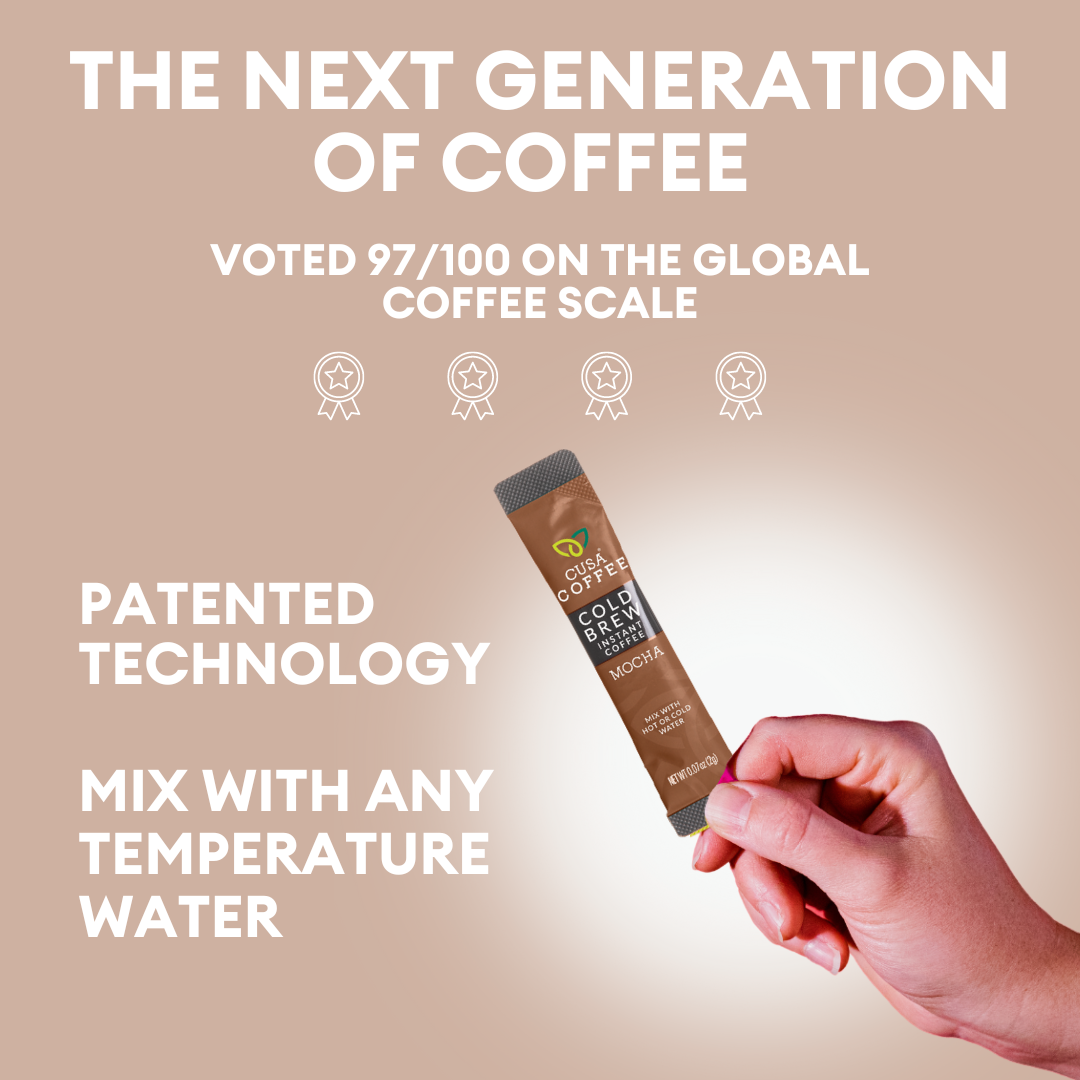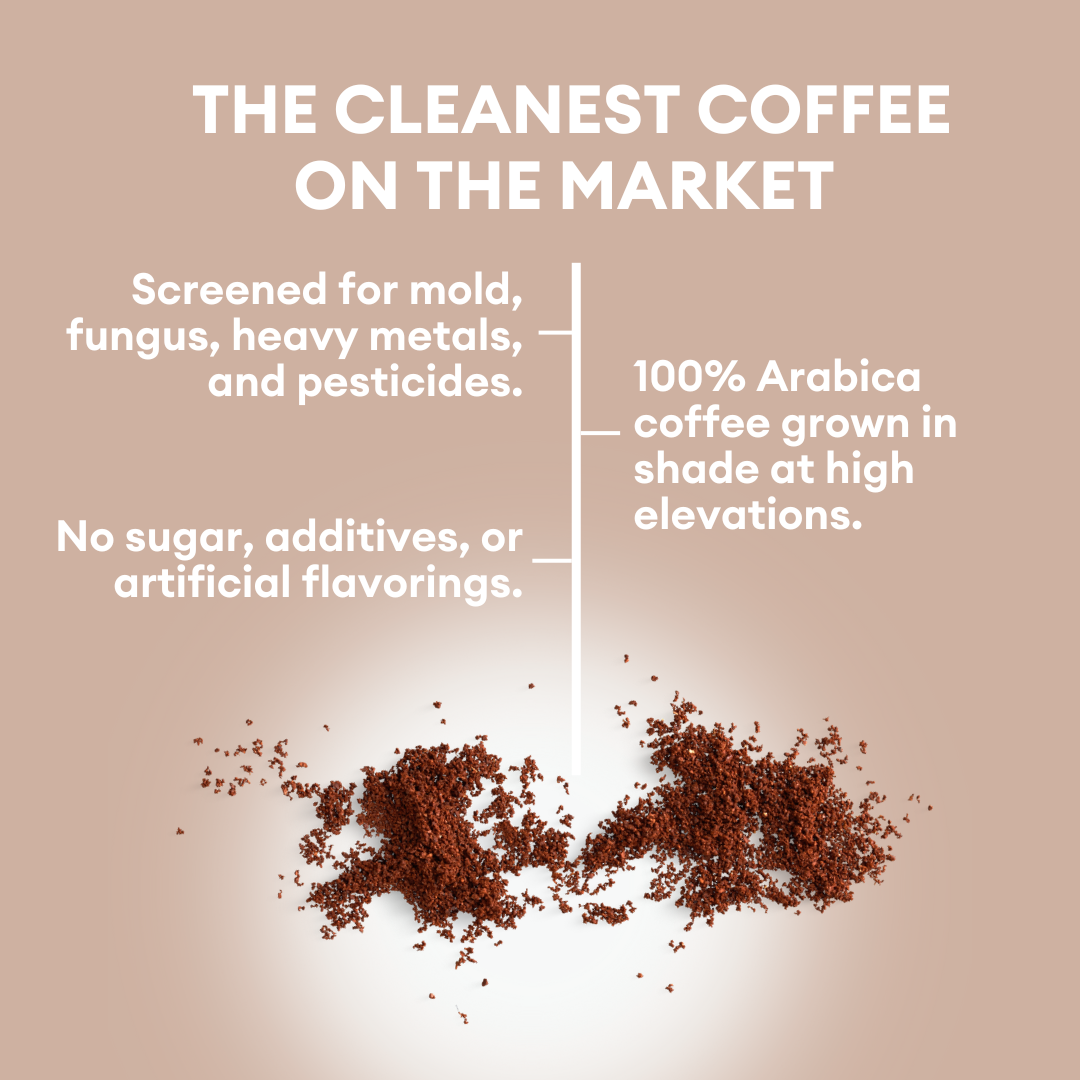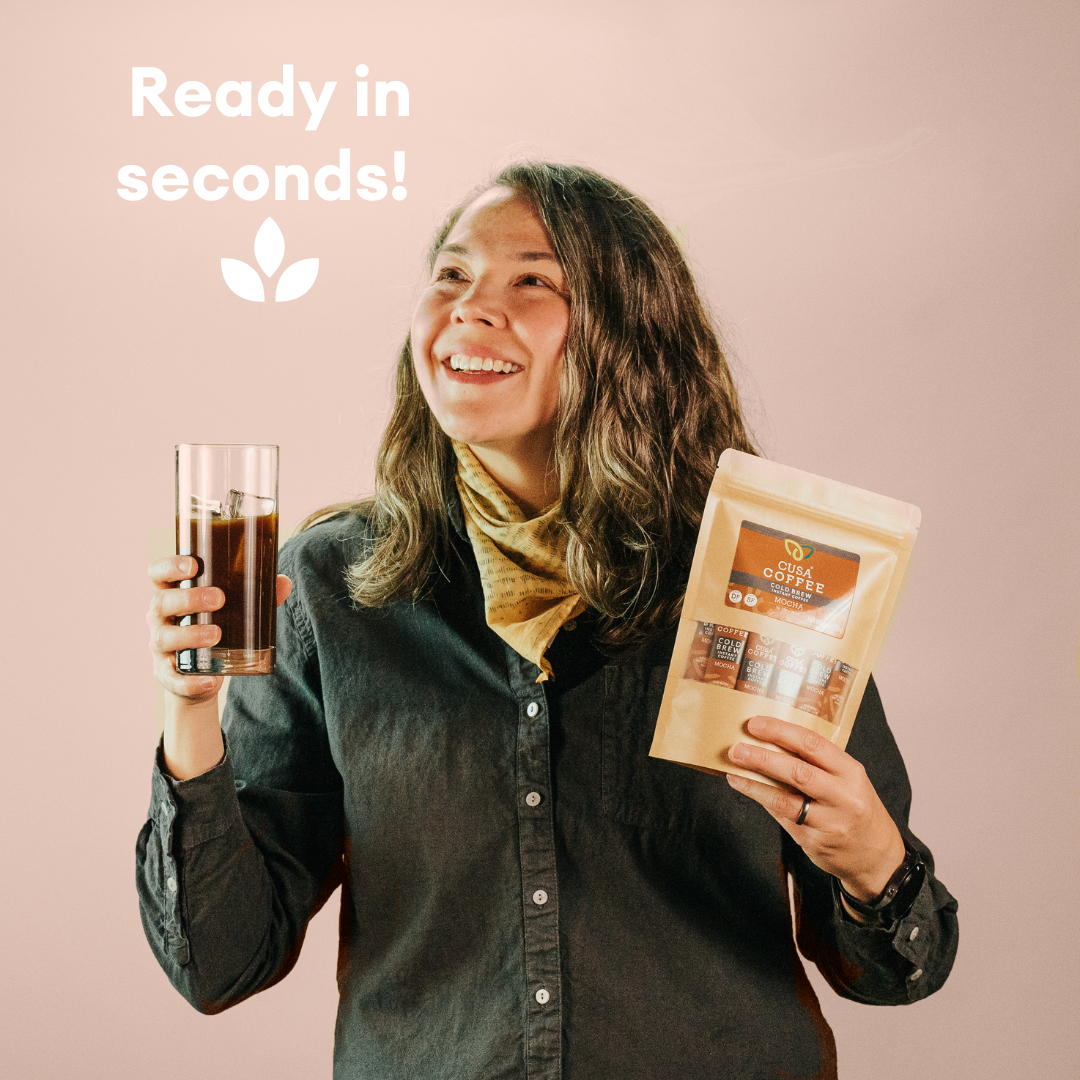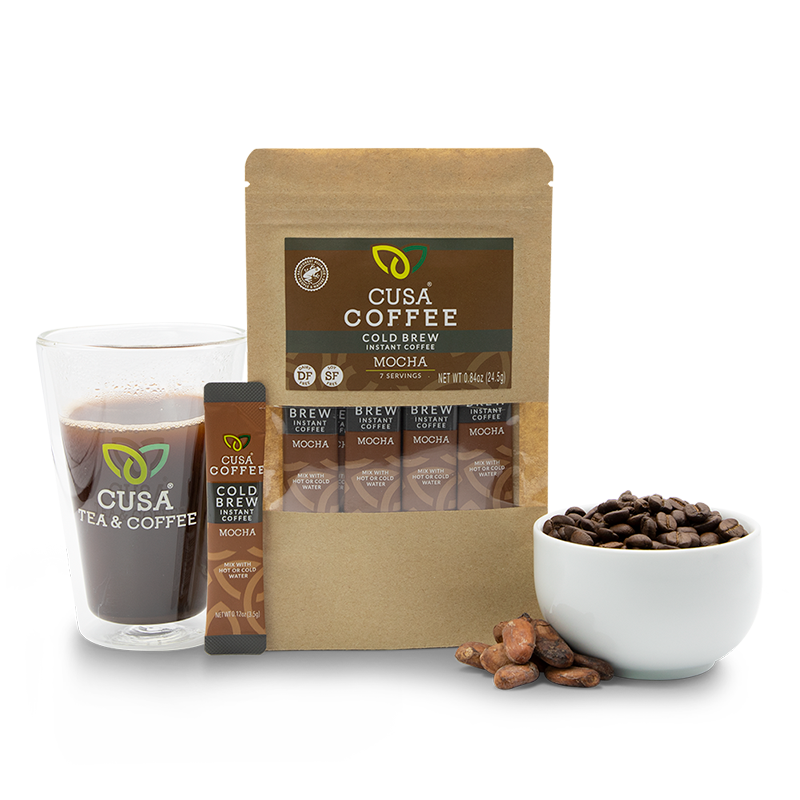 Taste the velvety smoothness of chocolate without the sugar or cream. Mocha without the muck! Slightly sweet and slightly bitter, it tastes like premium coffee mixed with dark chocolate. Dress it up your way or enjoy the smoothness of raw cacao all by itself.
Yes! There is zero sugar in any Cusa Tea or Cusa Coffee product. They taste great that way, but if you prefer a sweeter taste to your tea or coffee, they also taste great with added honey, sugar, stevia or other sweeteners. If you are diabetic, you can absolutely drink Cusa Tea & Coffee.
Currently, all of our coffee, green teas and black teas have natural caffeine. They contain 42-130mg of caffeine per serving, depending on the flavor. For those who don't or can't drink caffeine, don't despair! We sell a line of caffeine-free herbal teas and are coming out with a decaf coffee soon.
"Cold-brewed" refers to how we make them, not how you can use them. All of our products dissolve instantly in hot water. Our coffees, herbal teas and green teas dissolve completely and quickly in cold water - if you put them in a cold water bottle and shake, they will take about 5-45 seconds to dissolve. Our Mocha and black teas need a small amount of warm water to dissolve, then you can add cold water and ice to make iced tea or coffee.
When we founded Cusa Tea & Coffee, we had one goal: create an instant drink that doesn't taste like an instant drink. So, after nine months of new development and trial and error, we discovered our Cold-brew Process. Our patented Cold-brew technology uses room temperature water and pressure to extract all the flavor and maximum goodness from our hand-selected teas and coffees. From there, we vacuum dehydrate the cold brew, a much gentler method of dehydration, to concentrate the tea or coffee into crystals that instantly dissolve in hot or cold water. The result: a delicious, restorative, enjoyable cup of premium tea or coffee that can be made in seconds. It's the next step in the evolution of a thousands-year-old tradition.
Our tea leaves are 100% organic. Our coffee beans come from a Rainforest Alliance Certified farm that uses regenerative agriculture and organic farming. Our fruit, herbs and spices are not organic. We ensure purity of our products in two ways. First, we have a membrane filtration step in our process between brewing and dehydrating that removes any impurities. Second, we test every batch for heavy metal, pesticides, mold and bacteria just to be sure nothing remains.
There are two ways! You can order our 100-packs of tea or coffee to get a built-in discounted cost per serving. We also offer Pitcher Packs for most of our flavors - each one contains 5 pitcher servings, which contain 7 individual servings each. These are great for settings when more than one person is sharing a beverage, or for an individual who wants to open a packet and use just a little every day for about a week.
It sure is! Please visit our Recycling Program page and our Environmental Responsibility page for more!