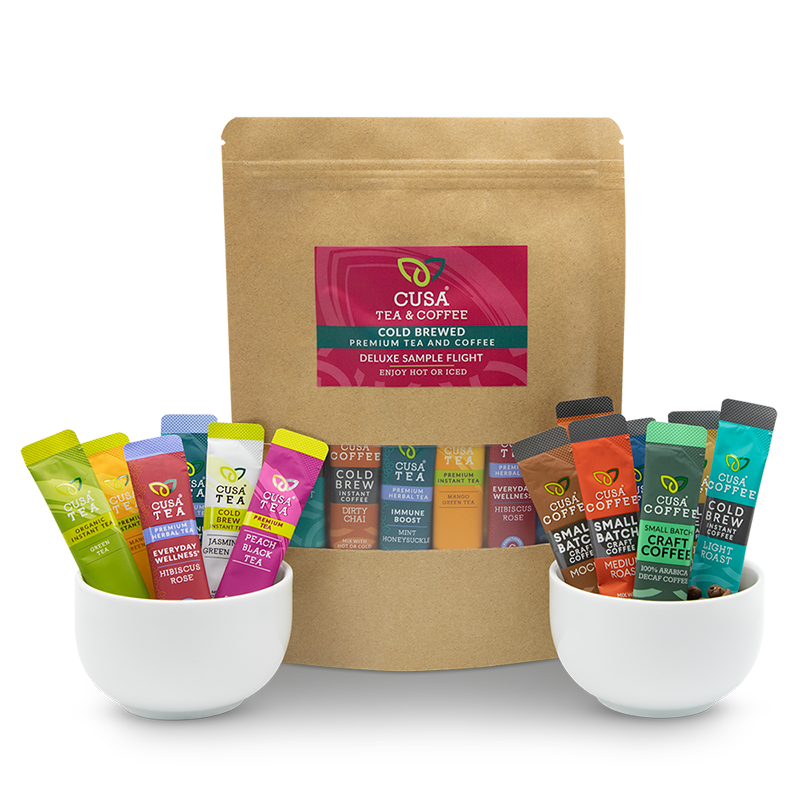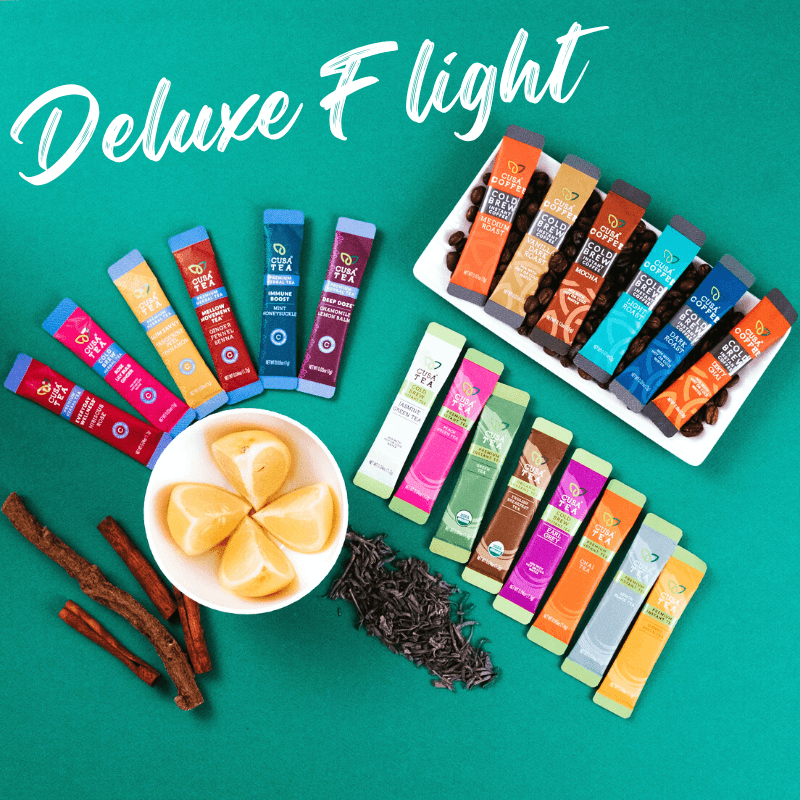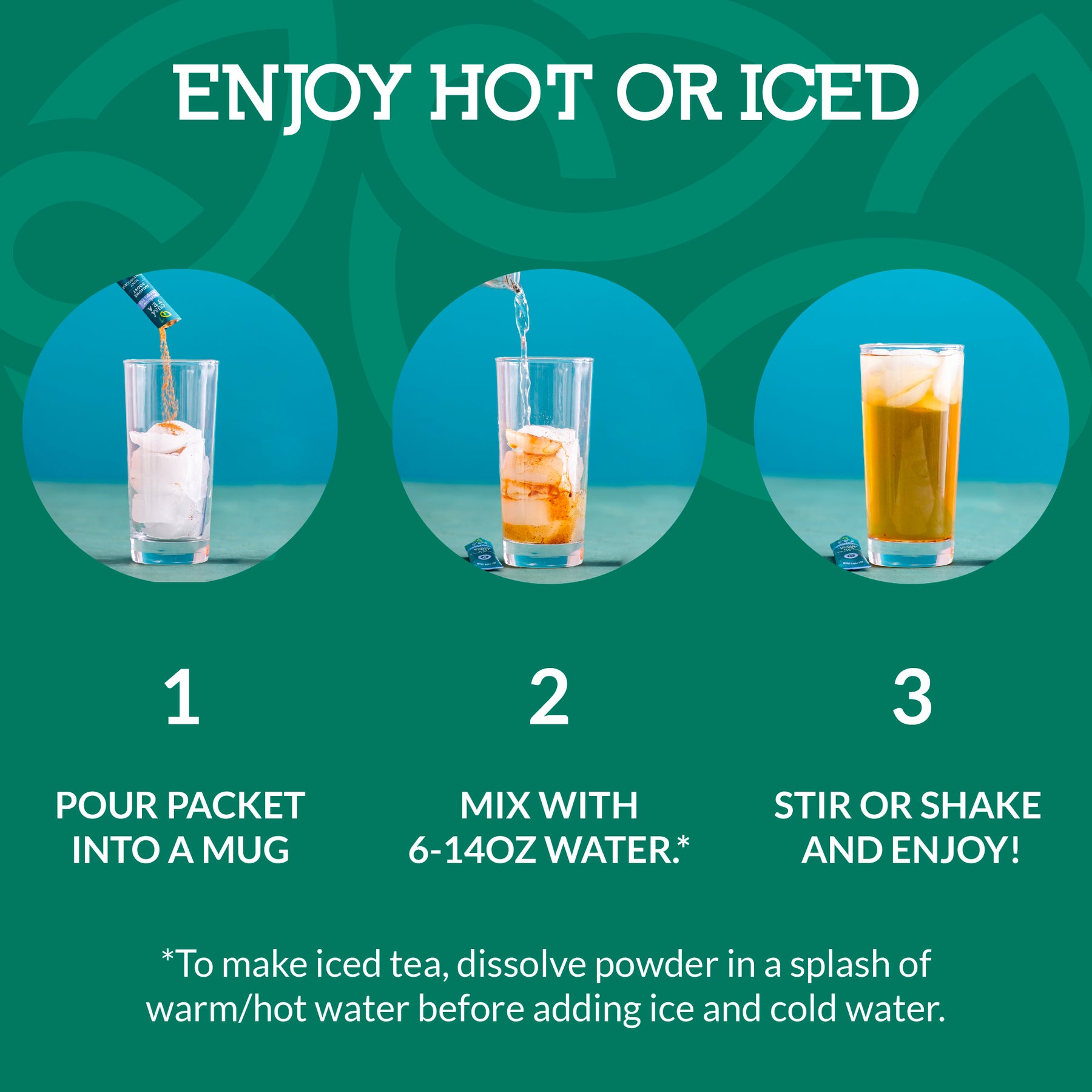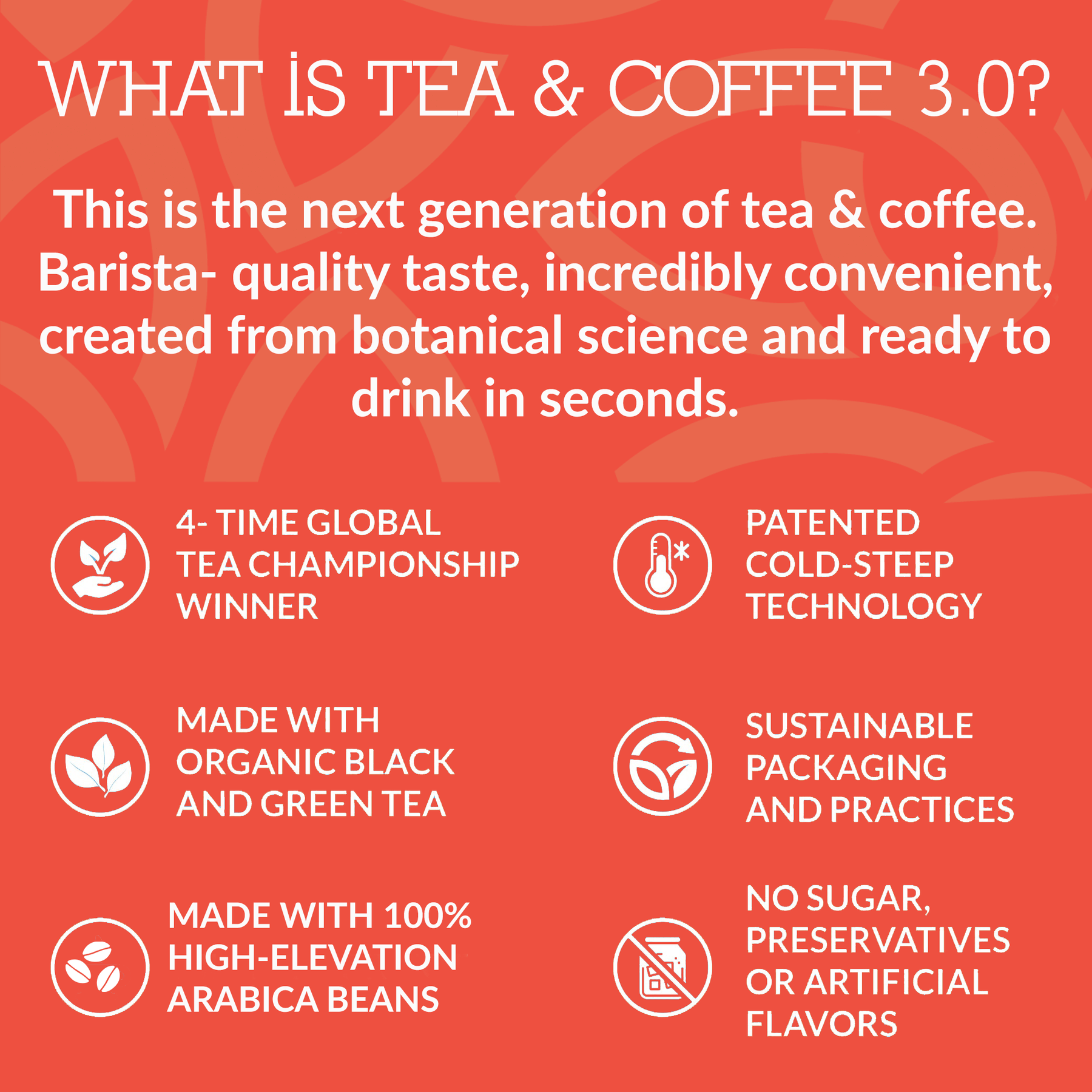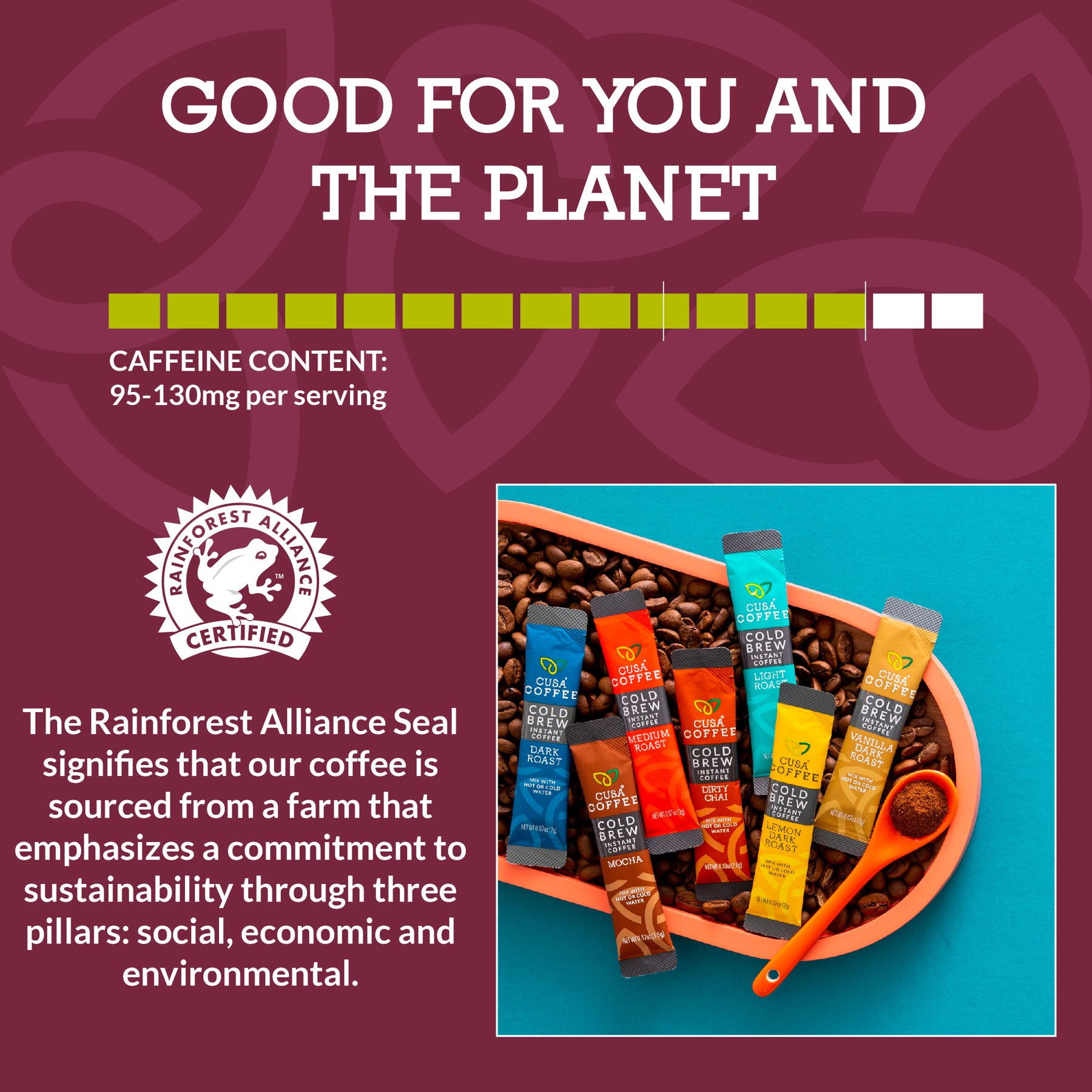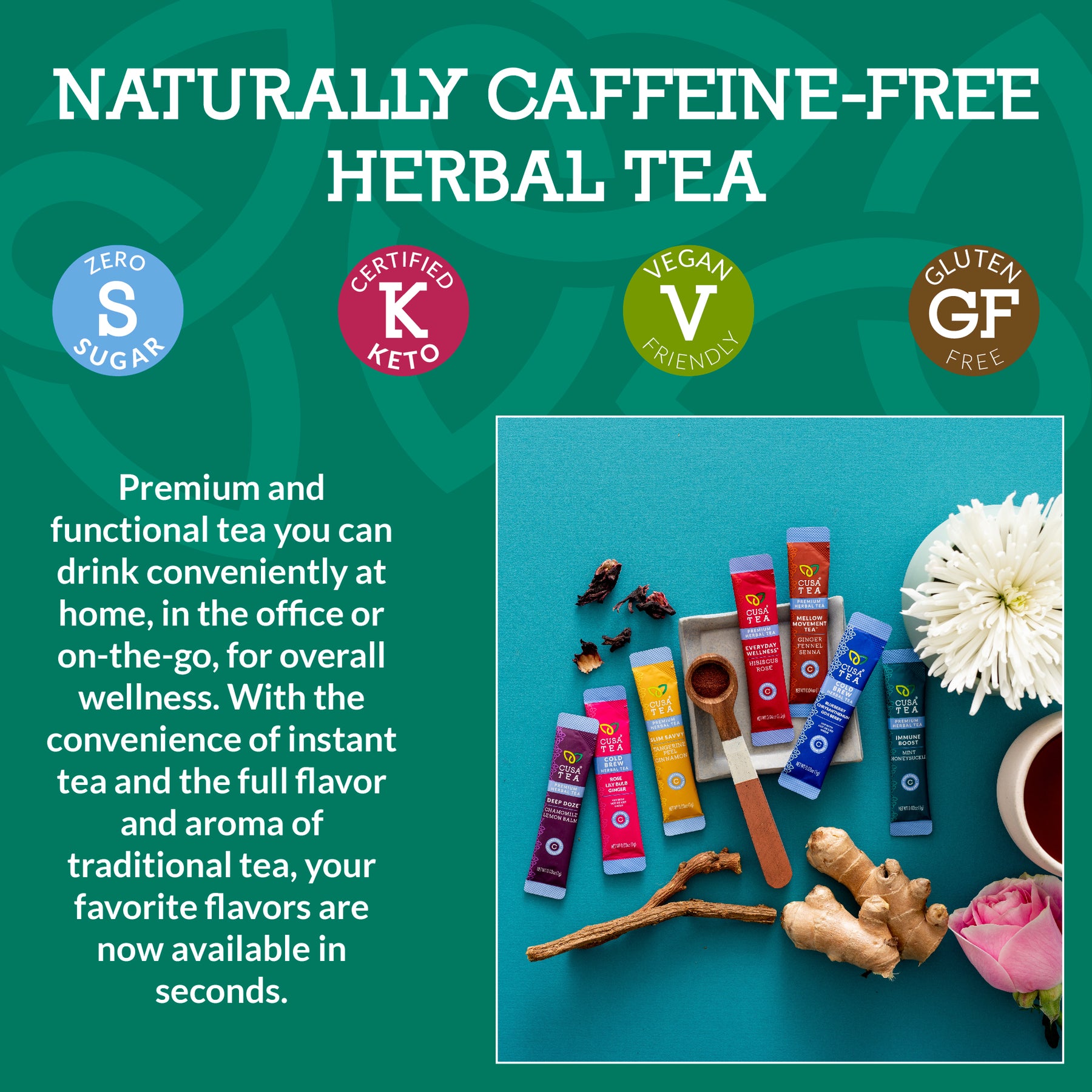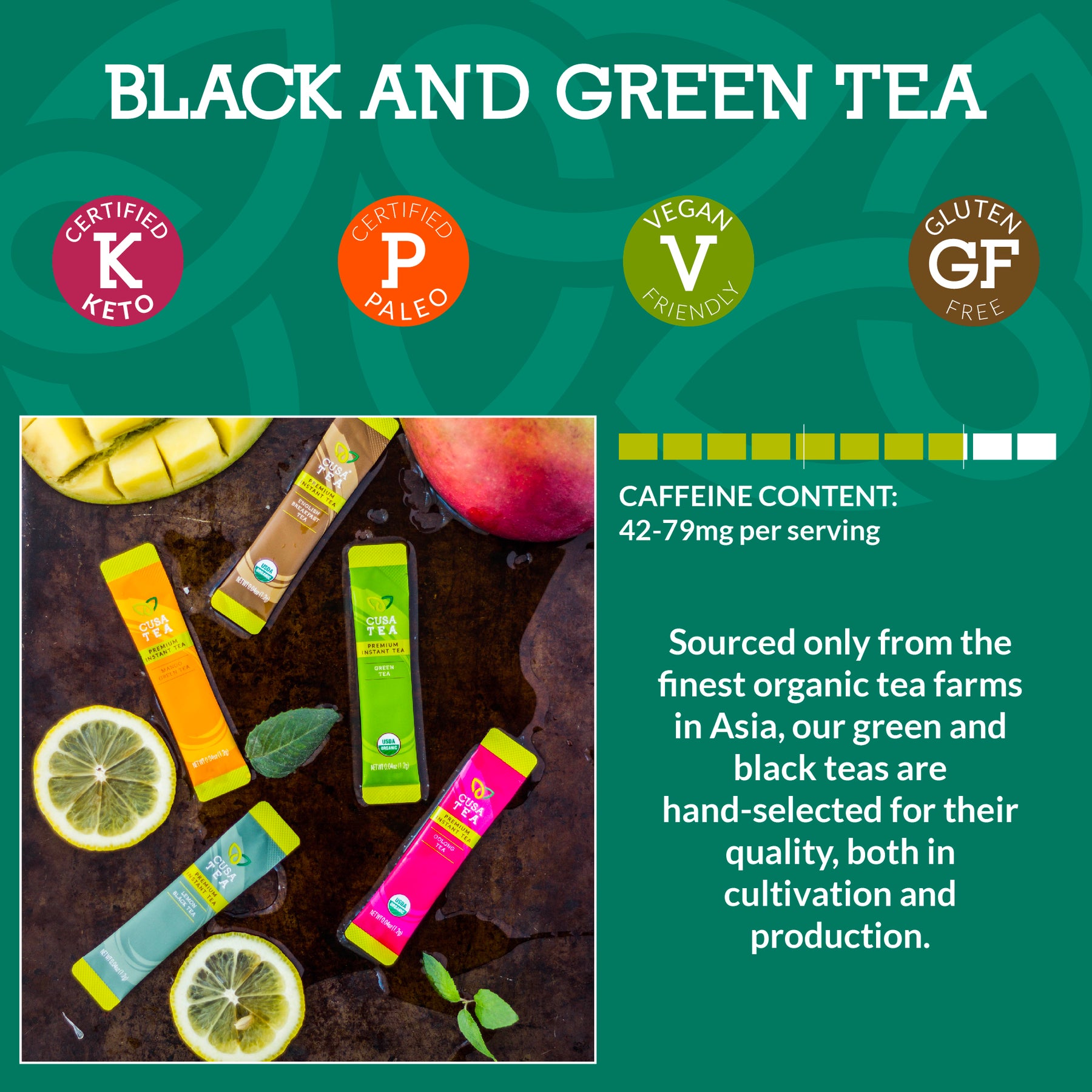 Sample Flights
Sample Pack Options (limit one per customer):
Deluxe Flight
What Flavors Are Included?
English Breakfast Tea, Green Tea, Lemon Black Tea, Mango Green Tea, Spicy Chai, Peach Green Tea, Jasmine Green Tea, Earl Grey Tea, Peach Black Tea, Mango Black Tea, Everyday Wellness Tea, Deep Doze Tea, Immune Boost Tea, Light Roast Coffee, Medium Roast Coffee, Dark Roast Coffee, Vanilla Dark Roast Coffee, Mocha Coffee and Dirty Chai Coffee.
Light Roast, Medium Roast, Dark Roast, Vanilla Dark Roast, Mocha & Dirty Chai.
English Breakfast, Green, Lemon Black, Mango Green, Spicy Chai, Peach Green, Jasmine Green, Earl Grey, Peach Black, Mango Black, Everyday Wellness Herbal, Deep Doze Herbal and Immune Boost Herbal.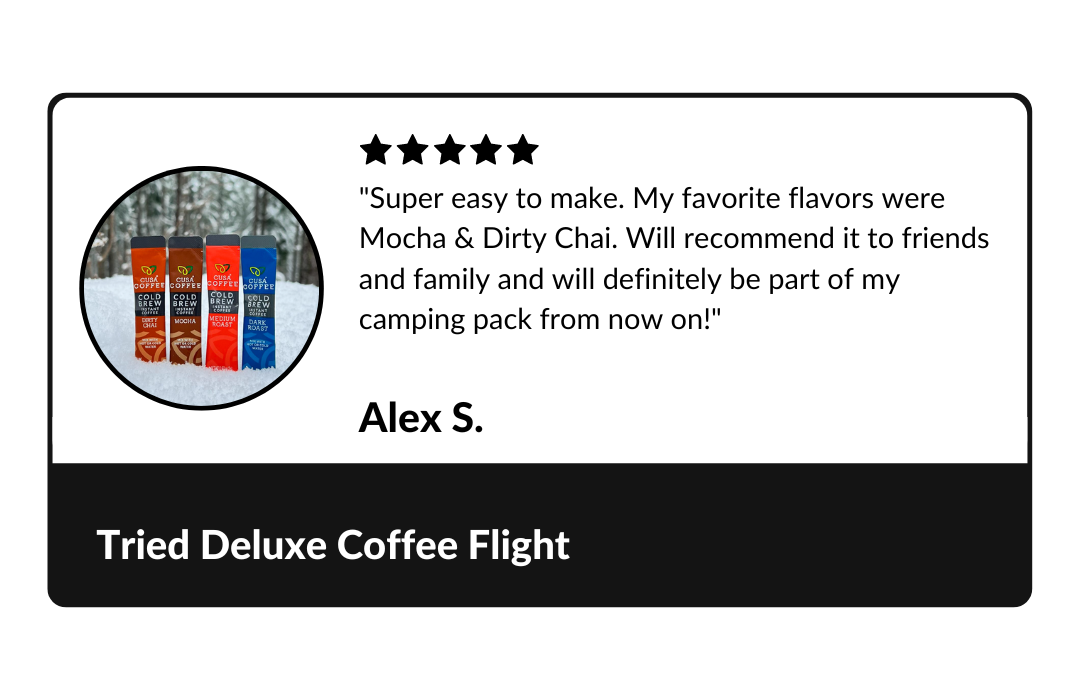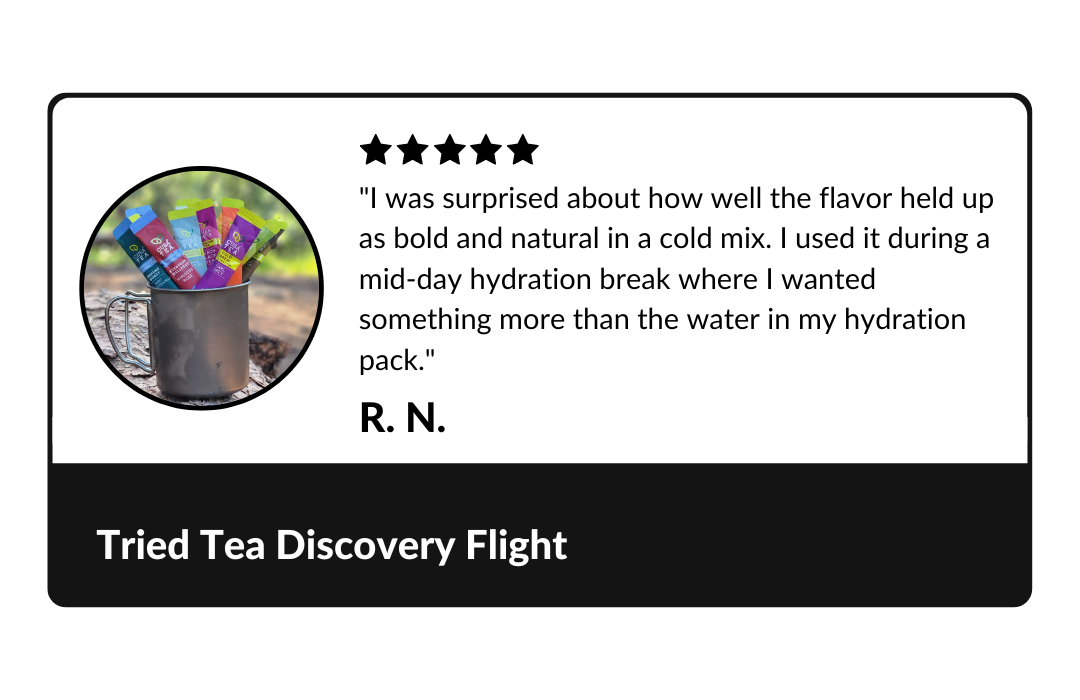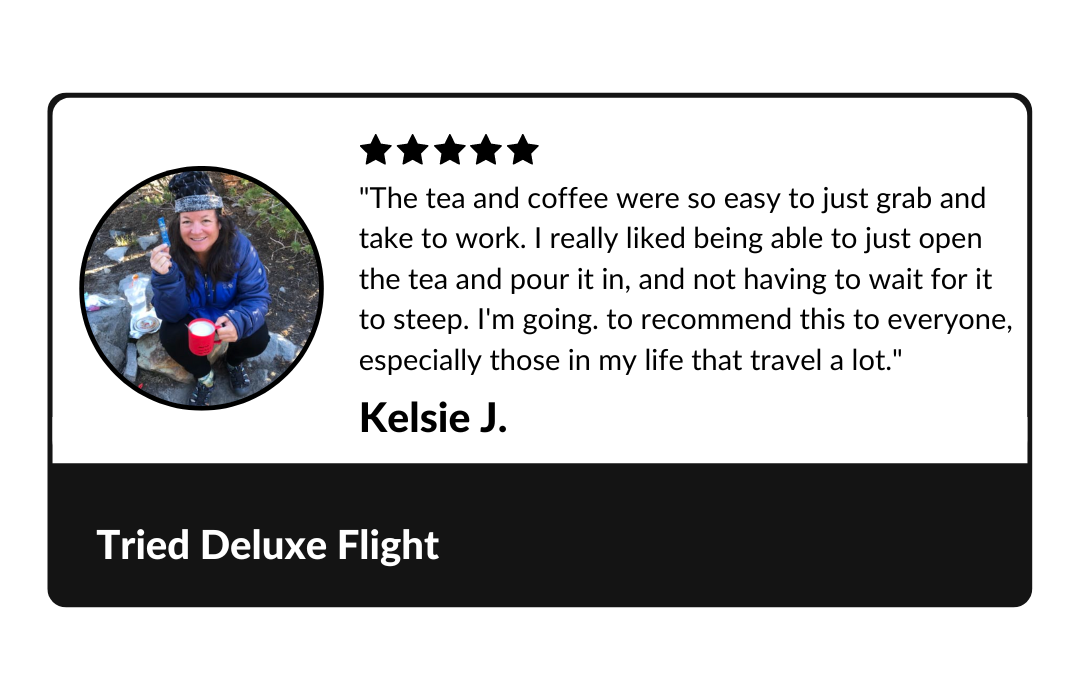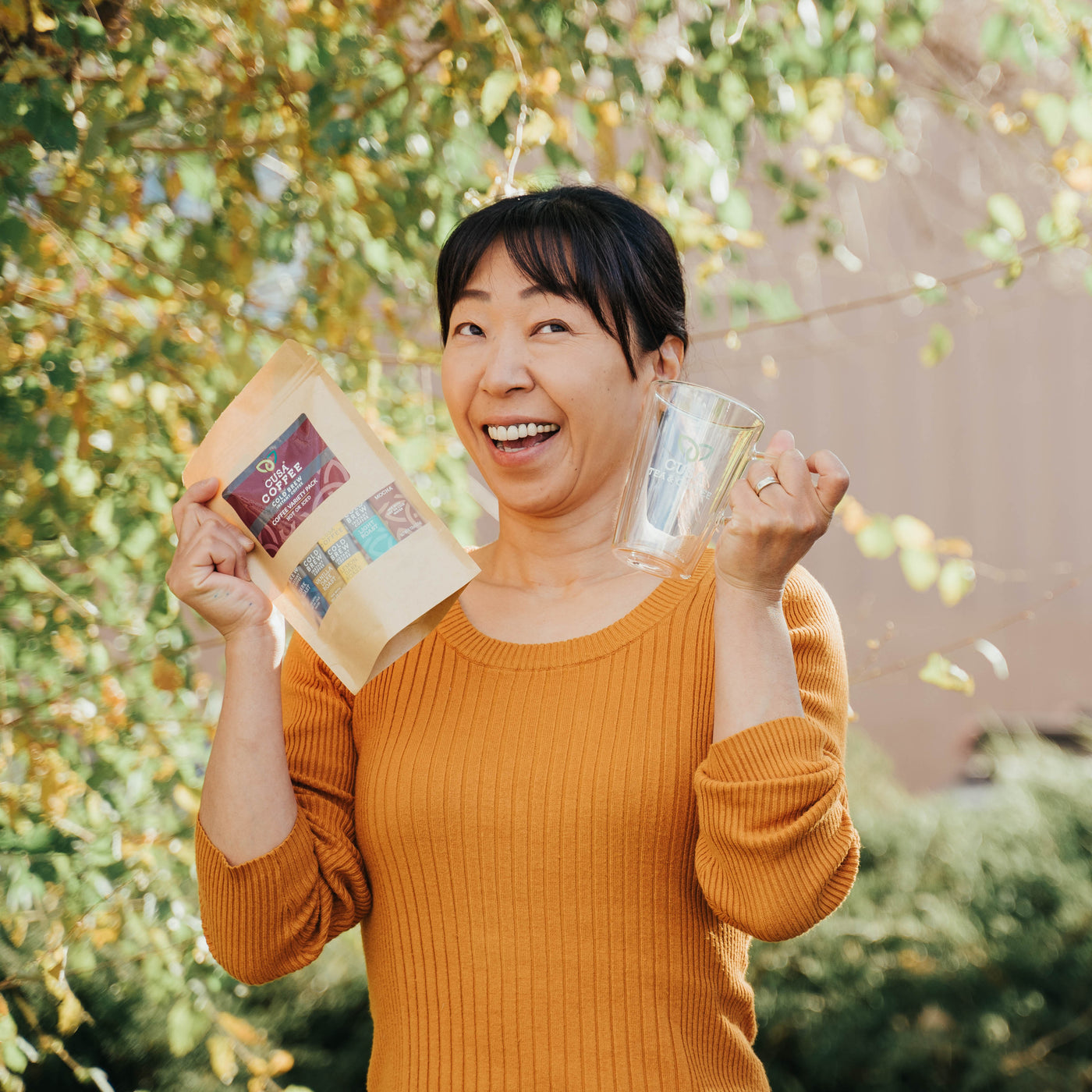 Hooray!
We Will Not Rebill You!
We're serious! This is a one time offer to allow you to try our many tea and coffee flavors without needing to purchase a full pack or pay full price. Yep, we're that confident you'll love them! Please note: NO further discounts will work on samples because they're already being offered at a discount.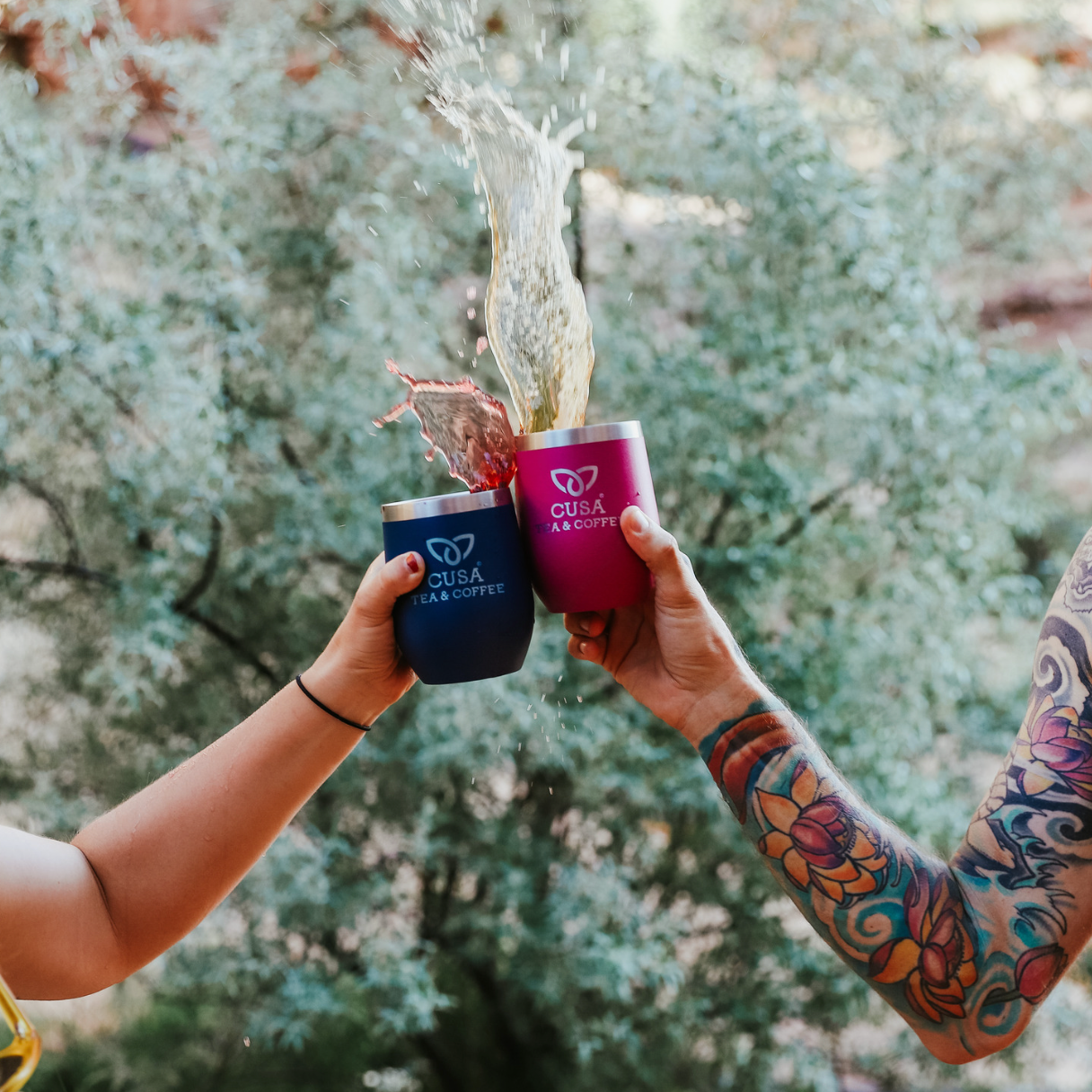 There if you need it.
Our 30 Day Money Back Guarantee.
Yes, we do ask our customer to pay for samples - as a small business we can't afford to give them out for free. However, if you are unsatisfied for any reason with your samples we will refund your cost within 30 days.