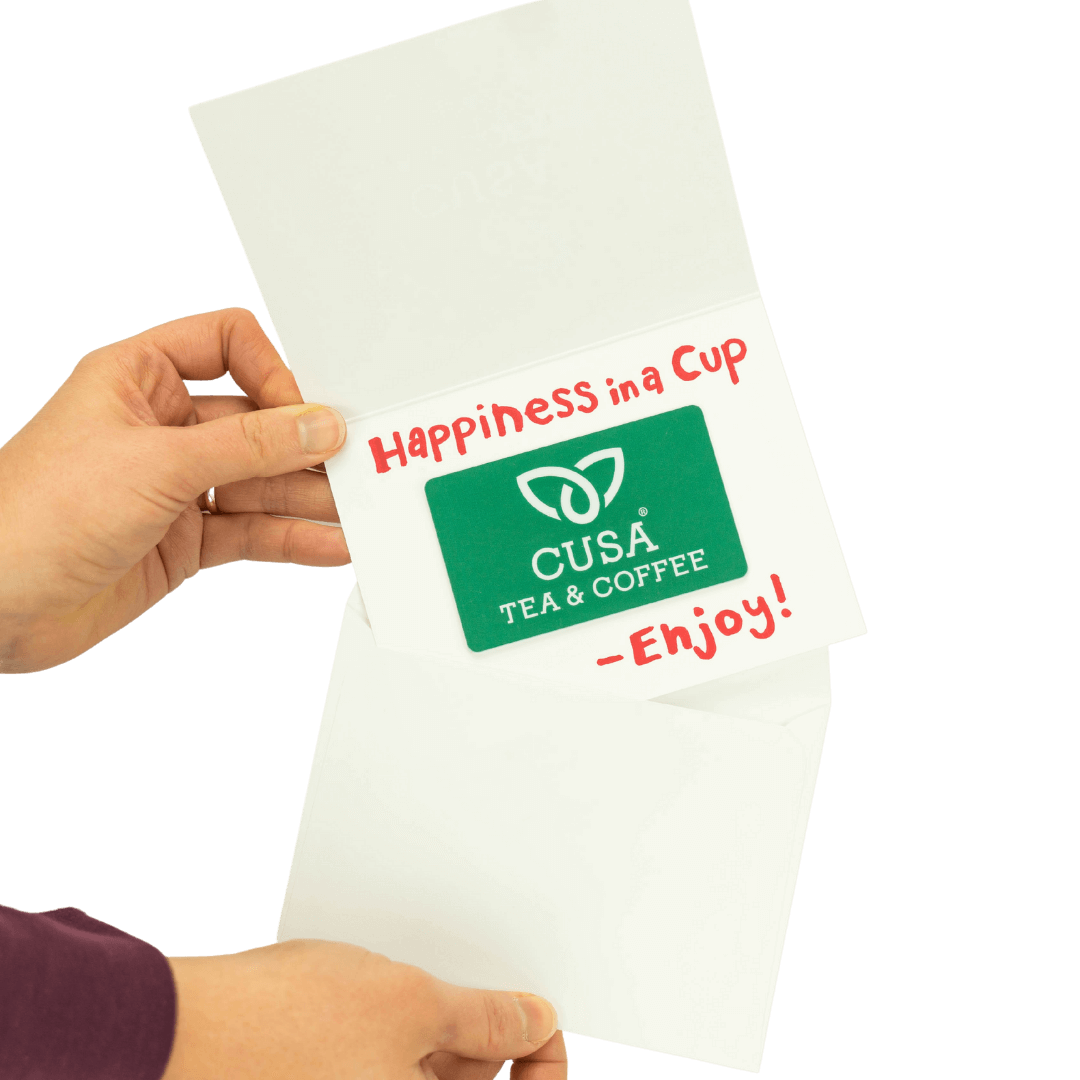 Cusa Physical Gift Card
This gift card is an actual card! When you order it, we'll send it by mail and you can give it to someone simply by handing it to them.
Drinkware & Apparel
Tea & Coffee Passion Companions
You love the tea and coffee. Now you need a way to share it with the world!
Drinkware
The Perfect match
Our drinkwear ranges from stainless steal mugs & tumblers to hand blown glass mugs for the moment you want to show off your favorite flavor. All options are double walled to help keep your drink hot or cold for longer.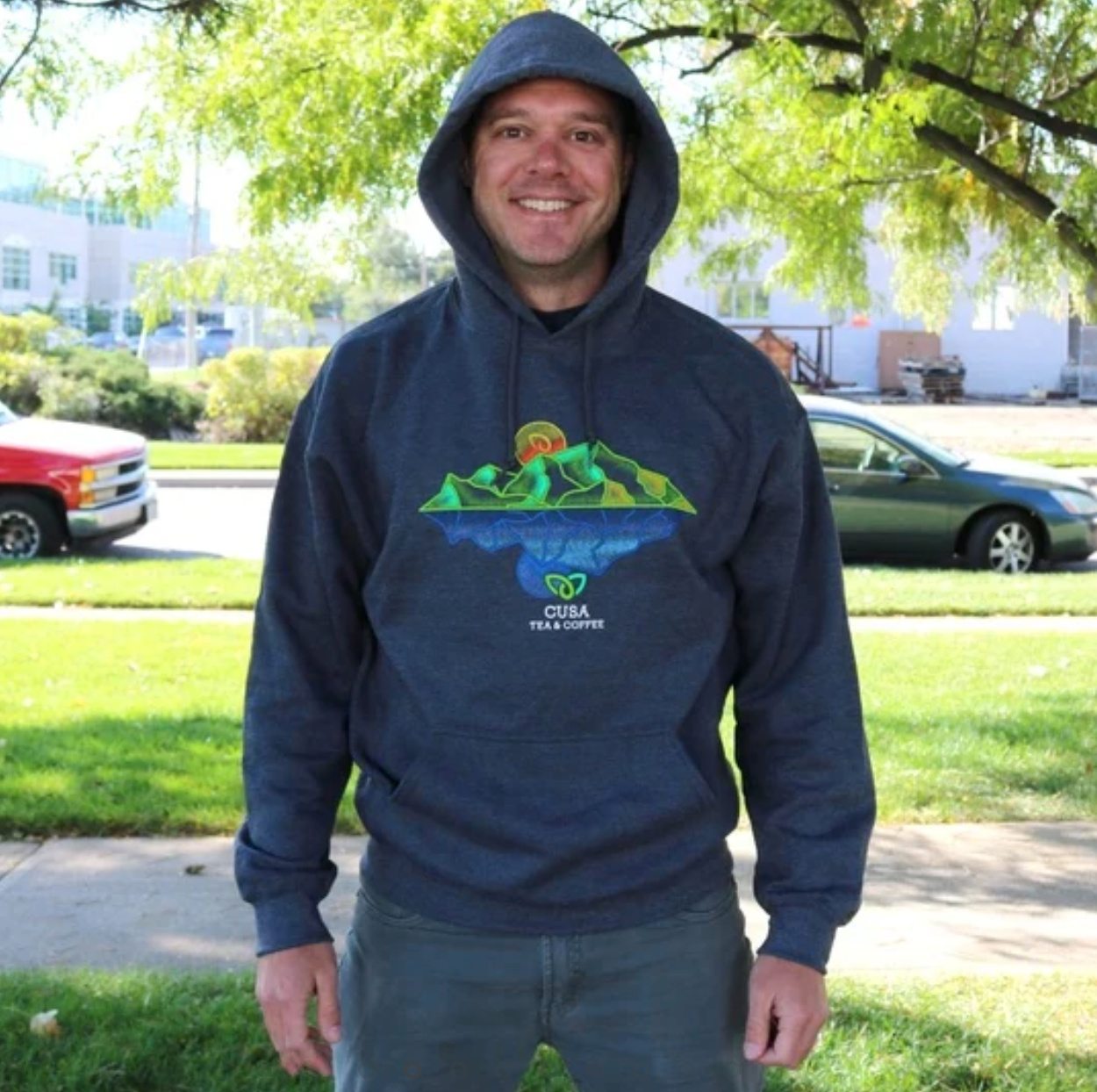 Apparel
Stay Comfy In Style
We don't beleive in cheap swag to represent our love for tea & coffee. So we made some pretty sweet threads! All of our apparel is pre-shrunk so it will stay true to size and some material used is even produced from reused plastic bottles!